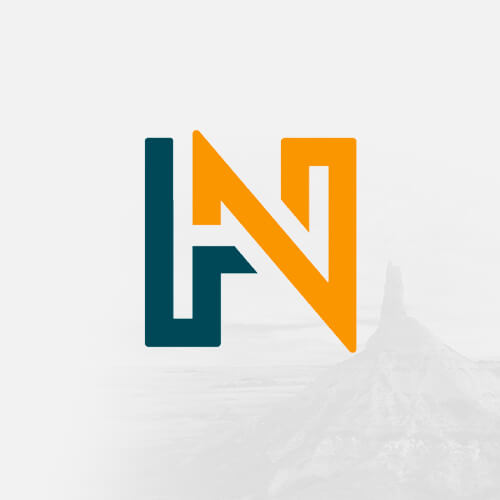 History Nebraska has numerous holdings in its photography collection. Not all of our photo collections are available online. If you are doing research and are looking for something specific, please contact us via email and we will do our best to assist you.
Visit the History Nebraska Collections Search for additional information about individual images and select collections.
We have nearly a million images representing all aspects of Nebraska and Great Plains life from the later 1800s to the present.
Our photo collection includes multiple different film formats, including daguerreotypes, tintypes, studio portraits, glass plate negatives, slides, "circuit" panorama photos, snapshots, and albums.
Our collection is particularly rich in portraits, town scenes, buildings, and images of Native Americans and Prairie life.
Below is a list of photograph collections in the holdings of History Nebraska. While we work to keep a comprehensive list, new collections items that have been added recently may not be reflected in this list. You can search through our digital collections to see the images. If you are looking for anything specific, please get in touch with us via email and we will do our best to help.
#
1857 Delegation/Table Creek Treaty [RG1782]
A
Abbott Family [RG2916]
Abbott, Gertrude E. [RG2915]
Abbott, Ned Culbertson, 1874-1960 [RG2626]
Abel, Hazel [RG5731]
Abernethy, Raymond T. [RG2918]
Achenbach-Conlee-Reed Family [RG5628]
Adair Family [RG2922]
Adams County, Nebraska [RG2923]
Adams, Charles [RG2924]
Adams, G.M. [RG1866]
Adams, George [RG2925]
Adams, Merlen Eugene, 1882- [RG2926]
Adams-Douglas-Vanderzee-McWilliams Family [RG5440]
Adamy, Mrs. Wayne [RG5266]
Advertising Ephemera [RG1600]
Aerial Views of Nebraska [RG5856]
Aero Service Corp (Philadelphia, PA) [RG4979]
Aeronautics Collection. Nebraska [RG2929]
Affleck, William [RG2931]
African Americans [RG2301]
Ahern, Ruth S. [RG4894]
Ahlgren, Carol [RG1822]
Ahlin, Joe (Joseph) [RG2932]
Air Force Bases [RG2934]
Alan Landsburg Productions [RG3320]
Alaska [RG2936]
Albers, Arthur Theodore, 1895-1983 [RG5435]
Albin, William [RG2938]
Albion, Nebraska [RG2940]
Albums [RG2941]
Aldrich, Bess Streeter, 1881-1954 [RG3263]
Aldrich, Chester Hardy [RG2943]
Alexander, Grover Cleveland, 1887-1950 [RG0941]
Alexander, Hartley Burr, 1873-1939 [RG4028]
Alexis, Grand Duke [RG2947]
Alexis, Joseph [RG5674]
Allen, George A. (George Augustus), 1846-1931 [RG5341]
Allen, Katherine Fay Worley, 1876-1971 [RG2949]
Allen, Mary Elizabeth Bryan, 1873-1962 [RG2952]
Allen, Roxana [RG2954]
Allen, Thomas Stinson, 1865-1945 [RG3804]
Alliance, Nebraska [RG2956]
Allis, Samuel, 1805-1883 [RG2628]
Allison, Winthrop Theodore, 1900-1978 [RG5174]
Altrusa International Club. Lincoln, Nebraska [RG1749]
Amen Family [RG3986]
American Legion. Nebraska Department. Lincoln, Nebraska [RG2959]
American Red Cross (Lincoln, Nebraska) [RG5780]
American Revolution Bicentennial Commission [RG2960]
American Volga Relief Society. Lincoln, Nebraska [RG4879]
Ames, Mrs. Ernest [RG5367]
Ames-Andrews Family [RG3767]
Anderson Studio (Lincoln, Nebraska) [RG2893]
Anderson Studio [RG5133]
Anderson, Arthur [RG2963]
Anderson, C.E. [RG2964]
Anderson, Elias [RG2965]
Anderson, Evar [RG1807]
Anderson, Hector, 1884- [RG2966]
Anderson, Helen Marie Nance, 1877-1966 [RG2967]
Anderson, John A. [RG2969]
Anderson, Randall [RG1733]
Anderson, Robert Ball, 1843-1930 [RG2973]
Anderson, Roland A., c.1899-? [RG1745]
Anderson, Ruth [RG2975]
Anderson, Victor Emanuel, 1902-1962 [RG2977]
Andra, Emma [RG2978]
Andrea, Emma [RG2979]
Andrews, Howard Lurton, 1853-1937 [RG2981]
Andrews, J.W. [RG1784]
Angier, E.J. [RG2983]
Angle, Everett, 1896- [RG2984]
Angus, Nebraska Mammoth [RG1697]
Antelope County, Nebraska [RG2986]
Anti-Greek Riots [RG2887]
Antique Tractor Show and Demonstration [RG5185]
Apking, Edgar [RG2987]
Aplan, Frank F., 1900- [RG2989]
Appel, Emile [RG1774]
Applegarth, Barney [RG4914]
Appleton Family [RG0860]
Arbor Day [RG2991]
Arbor Lodge [RG2993]
Archer, R.J. [RG2888]
Architecture [RG1851]
Arkins, Julius, 1896?- [RG1740]
Armstrong, Pauline M. Bloom [RG4877]
Arnold Family [RG2159]
Arnott, Jesse [RG2889]
Arrigo Family (Lincoln, Nebraska) [RG6043]
Arrow Aircraft and Motor Corporation (Lincoln, Nebraska) [RG3009]
Arthur County, Nebraska [RG3011]
Ash Hollow [RG3013]
Aspinwall Family [RG3513]
Astley, William H. [RG3015]
Atkinson, Carol [RG1886]
Auburn Machine Works [RG2769]
Austin, F.J. [RG3019]
Automobiles [RG3021]
Avery, Nellie Leech, 1879-1960 [RG2671]
Ayer, Osborn [RG1653]
Ayres, Robert [RG3023]
Ayton, Millicent [RG3025]
top
B
Baade Family [RG5862]
Bacon, Daniel [RG3431]
Bahl, Earold [RG5300]
Bailey, Dix and Mead [RG3027]
Bailey, Lillian Dean [RG1911]
Bailor, Silas Edward, 1857-1948 [RG3028]
Baird Family [RG5973]
Baird, Fannie [RG3030]
Baker Family [RG3032]
Baker, Frederique Caroline Stenger, 1892-1986 [RG5260]
Baker, George F. [RG6049]
Baldwin, G.J. [RG2890]
Balfour Family [RG5061]
Ballantine Family [RG1730]
Ballengee Family [RG3038]
Bands, Orchestras, and Ballrooms [RG3040]
Banner County, Nebraska [RG3042]
Barber, Herbert O. [RG5186]
Barbour, E.H. (Erwin Hinckley), 1856-1947 [RG5255]
Barden, Dorothy, 1903- [RG3046]
Bargman, Emma, 189?- [RG3048]
Barker, Fanny Schamp [RG3050]
Barnes (Barns) Family [RG4009]
Barnes Aerial Surveys (Wichita, Kansas) [RG5173]
Barnes, Francis M., -1916 [RG3053]
Barnes, Ralph G. [RG4710]
Barney, Chauncey [RG3056]
Barney, Ernest M. [RG1815]
Barns [RG3058]
Barr, Dale F. [RG0747]
Barstow, Marjorie [RG5140]
Barth, Mrs. Gilbert [RG3060]
Bartleson, Nellie Strobel [RG5231]
Bartling, Frank August, 1885- [RG3063]
Barwick-Johnson Families [RG5632] Finding Aid pdf
Baseball [RG3064]
Bassett, Samuel Clay, 1844-1926 [RG2891]
Bassler, Olive [RG3069]
Bates, Al – KFAB Radio (Omaha, Nebraska) [RG4006]
Bates, Henry Y. (Henry Young), 1853-1930 [RG5156]
Bates, M.O. [RG1715]
Battleships [RG3070]
Baugham, Eunice [RG1829]
Baughn Family [RG5340]
Baxter, Leroy [RG3071]
Bayerlein-Messenger Family [RG3073]
Bays Family [RG5980]
Beall, Robert [RG3081]
Beans, Winifred Harlan [RG6037]
Beatrice, Nebraska [RG3082]
Beauvais, Germinian Pierre [RG4570]
Beaver City, Nebraska [RG3083]
Beaver Crossing, Nebraska [RG3084]
Beaver Crossing, Nebraska High School Alumni [RG5373]
Becker, Linda [RG3086]
Beecher, George Allen, 1868-1951 [RG2509]
Beeman, Walter S. [RG1701]
Beerman, Ralph F. (Ralph Frederick), 1912-1977 [RG3089]
Beers, Clarence [RG3091]
Beetem, Moree, 1903-1949 [RG5398]
Behlen, Walter Dietrich, 1905-1994 [RG1595]
Belden, George Pfouts, 1844-1871 [RG0741]
Belgrade, Nebraska [RG3093]
Bell, C.M. [RG1718]
Bell, Earl Hoyt, 1903- [RG3094]
Bell, Maude R. [RG3095]
Bellevue, Nebraska [RG3097]
Bellwood, Nebraska [RG3100]
Bender, Marjorie J. [RG3102]
Benedict, Nebraska [RG1947]
Bennet, Nebraska [RG3104]
Bennett, Chester Otis, 1891-1956 [RG4204]
Bennett, Dallas R., 1920- [RG1732]
Bennett, Gordon S. [RG1816]
Bennett, Joan and Junior (Elmer) [RG5525]
Benson Studio (Sterling, Nebraska) [RG5385]
Bereuter, Douglas K. [RG5528]
Berge, Wendell, 1903-1955 [RG3106]
Berggren, Jerry [RG5048]
Bergan Family (Omaha, Nebraska) [RG5376]
Berniklav, Bohumile, Mrs. [RG3108]
Berry, June [RG5936]
Bessey, Charles Edwin [RG3110]
Best, Jack C. [RG3111]
Bethany High School (Lincoln, Nebraska) [RG5360]
Bethphage Mission [RG1719]
Bettelyoun, Susan Bordeaux, 1857-C.1945 [RG3113]
Beyond The Mississippi [RG3114]
Bicentennial, U.S. [RG3120]
Bicycles [RG3121]
Bierstadt, Albert, 1830-1902 [RG3122]
Bihler, Ernest [RG3124]
Bird Family [RG4871]
Bisbee, C.G. [RG3126]
Bischof Hardware Company (Nebraska City, Nebraska) [RG3149]
Bixby, Ammi L., 1856-1934 [RG3129]
Bixby, Laurence Y. [RG3131]
Bixler, John, Mrs. [RG3132]
Black Hills Feature Film Company [RG2062]
Black, Oz (Oswald Ragan), 1898-1977 [RG3514]
Blackbird, Mary Wolf [RG1831]
Blackman, Elmer Ellsworth, 1865?-1942 [RG2948]
Black's Ranch (Blaine County and Brown County, Nebraska) [RG5648] Finding Aid pdf
Blaha, Anton J. [RG3113]
Blaine County, Nebraska [RG3133]
Blair, Leo [RG5964]
Blair, Prudence [RG3135]
Blank, Homer [RG3136]
Blinkard, Veldon [RG3138]
Blizzards [RG3139]
Boats and Boating [RG3140]
Bodie, Fredrick E. (Fredrick Edward), 1878-1961 [RG1821]
Bodley Family [RG5650]
Bodmer, Charles Karl, 1809-1893 [RG3142]
Bohlken, Floyd E., 1923- [RG5288]
Bonaparte, Prince Roland [RG3143]
Boone County, Nebraska [RG3145]
Borgens, Eddie (Edward George) [RG5207]
Borgerding, Mary [RG1885]
Bos, Jenny [RG5910]
Bossemeyer Family [RG5152]
Bostock Studio (Palisade, Nebraska) [RG5339]
Bostwick, Louis R. [RG3147]
Bourke, John Gregory, 1846-1896 [RG2955]
Bowen, Kenneth L., 1912- [RG1077]
Bowers, W.E. [RG3150]
Box Butte County, Nebraska [RG3152]
Boyd County, Nebraska [RG3153]
Boyd, George W. [RG4896]
Boyes Family [RG4880]
Boykin, Rowena Bengston [RG4227]
Boys Town [RG3154]
Brackett Family (Kilgore, Nebraska) [RG5808]
Braden, Dora and Mildred [RG3156]
Brady, Elizabeth, 1881- [RG3159]
Brady, Fred [RG1884]
Brady, John David, 1874-1948 [RG3512]
Brady, S.E. Mrs. [RG1768]
Brainerd, Henry Allen, 1857-1940 [RG3161]
Branch, Perry W., Sr., 1899-1971 [RG2953]
Brashear, Kathy [RG1827]
Bratt, Edward H. [RG1855]
Bratt, John P., 1856-1930 [RG1994]
Bratt, John, 1842-1918 [RG4157]
Brauer, Andrew [RG3165]
Brauer, Thomas F. [RG3167]
Braziel, T.A. and George [RG3169]
Bressler Family [RG2920]
Breuer, Miles John, 1889-1945 [RG0784]
Brewster, Frank, Dr. [RG5167]
Bridges [RG3170]
Brigner, F.E. [RG3172]
Brininstool, Earl Alonzo, 1870- [RG0789]
Bristol, D. Charles, 1834- [RG0798]
Broach Studio [RG4874]
Broadcasting [RG3174]
Broady Family [RG4878]
Broady, Jefferson Hunsaker, 1844-1908 [RG2958]
Brock, George R., 1851- [RG0806]
Brock, Lawrence, 1906-1968 [RG1781]
Brooks, Archie Glen, 1861-1941 [RG3179]
Brooks, Ralph Gilmour [RG3181]
Brooks-Saunders-Kannow Families [RG5942] Finding Aid pdf
Brown County, Nebraska [RG3183]
Brown Family [RG3678]
Brown Family (Scottsbluff, Nebraska) [RG5381]
Brown, Elinor [RG3185]
Brown, Laura Carlton Family [RG5132]
Brown, Mildred [RG5503]
Browning, Eliza [RG3188]
Brownville, Nebraska [RG3190]
Brt, Edward C. [RG3191]
Brubaker, H.A., Mrs. [RG3193]
Brugger Family [RG2996]
Brugger, Florence [RG5457]
Bruhn, Herbert W. Sr. [RG5788]
Bruhn, Roger [RG5869]
Brush, Richard O. [RG3195]
Bryan Memorial Hospital. Department Of Radiology [RG5047]
Bryan, Charles Wayland [RG3197]
Bryan, William Jennings, 1860-1925 [RG3198]
Bryant, Harold [RG3201]
Bryne, Clara S. [RG4257]
Bucholz, Charles G. [RG3203]
Buck, Katherine L. [RG1722]
Buck, Nelson, 1869- [RG0828]
Buck, Pasha Martin [RG5321]
Buckendahl Dairy (Pierce, Nebraska) [RG5205]
Buck-Hoerger Family (Sutton, Nebraska) [RG0902]
Bucks Family [RG3205]
Buckstaff, John A. [RG3207]
Budka, Mark [RG2914]
Bueckle, Otto [RG3209]
Buer, Romona Nadine (Frost), 1916-1993 [RG1593]
Buffalo [RG3211]
Buffalo Bill and The Indians, Or Sitting Bull's History Lesson [RG3212]
Buffalo County, Nebraska [RG3213]
Buffalo Land [RG3215]
Build A Dodds Home [RG3217]
Buildings, Fort Robinson (Nebraska) [RG4956]
Bullock, Flora, 1871-1962 [RG3123]
Burckhardt, O.J. (Oliver J.), 1868-1949 [RG3248]
Burden, Henry [RG3249]
Burden, J. [RG3250]
Burdick, Arthur [RG5183]
Bureau of American Ethnology [RG5298]
Burgess, Nellie May [RG5996]
Burham Family [RG1794]
Burham, L.D., Rev., 1898- [RG3252]
Burke, Edward Raymond, 1880-1968 [RG3253]
Burke, Marguerette R. [RG3502]
Burkett, Elmer Jacob, 1867-1935 [RG3590]
Burlington Beach [RG3255]
Burlington Railroad [RG4922]
Burman, Ellis Luis [RG3256]
Burns, Farmer [RG1830]
Burt County, Nebraska [RG3257]
Burt, Francis, 1807-1854 [RG3258]
Burton, I.B. [RG3261]
Burton, Marilyn Marsh [RG5730]
Busboom, G. [RG3266]
Bush, George Sr. [RG5077]
Butcher Family [RG6086] Finding Aid pdf
Butcher, Solomon D. (Solomon Devore), 1856-1927 [RG2608]
Search the Butcher Collection on the Library of Congress American Memory
Butler Avenue Church (Lincoln, Nebraska) [RG4095]
Butler County, Nebraska [RG3268]
Butler, Charles R. [RG4126]
Butler, David, 1829-1891 [RG3271]
Butler, Hugh Alfred, 1878-1954 [RG2331]
Byrd-Yeats Family [RG0840]
Byrne, Clara Schneider [RG3276]
Byxbe, Lyman [RG5296]
top
C
C.W. Swingle & Co., Ltd [RG2695]
Cain, Helen [RG3278]
Caldwell, Charles Clinton [RG5507]
Caldwell, Harry [RG5486]
Calhoun, J.M. [RG3279]
Callahan, Burt O. [RG3283]
Callan, Clair Armstrong, 1920- [RG3685]
Callaway, Bertha [RG4140]
Calvert, Thomas Elwood, 1849-1916 [RG1998]
Camaron, Robert F. [RG2902]
Camden, John [RG1729]
Camp Clarke [RG3289]
Camp Fire (Lincoln, Nebraska) [RG1632]
Camp Funston [RG4393]
Camp Merritt [RG3285]
Camp Pussyfoot [RG5158]
Camp Sheridan [RG2542]
Camp Strader (Straber?) (Crete, Nebraska) [RG5420]
Camp, Bernie R. [RG3287]
Campaigns [RG3290]
Campbell, H.W. [RG3291]
Campbell, Iain C.G. [RG3632]
Campbell, John M., 1915-2001 [RG5369]
Campo, Anthony [RG4915]
Canada to Canal Promotion Car [RG5336]
Candle Light Club (Lincoln, Nebraska) [RG5820]
Cannel, Margaret [RG3293]
Capitol View [RG5004]
Capps, Earl V., 1873-1954 [RG4864]
Carey Family [RG5295]
Carhenge (Alliance, Nebraska) [RG5177]
Carlson, Allie Warner [RG3299]
Carlson, Susan [RG1922]
Carlton, R., Mrs. [RG3300]
Carmichael, Lewis [RG3302]
Carns, Margaret Jane Burke [RG2970]
Carpenter, Emily [RG3304]
Carpenter, J.G. [RG3306]
Carpenter, Terry McGovern [RG4141]
Carpenter-Colburn Family [RG5257]
Carr, Eugene Asa, 1830-1910 [RG2688]
Carson, John Lind and Rosanna, 1859-1952 [RG2971]
Carson, Jonny, 1925-2005 [RG4591]
Carter, Edward Francis, 1897- [RG4231]
Cartoons [RG3309]
Carver, William Frank, 1851-1927 [RG3623]
Case, James Dodds, 1875-1953 [RG5304]
Cased Photographs [RG3310]
Casey, Janet Freese [RG5697]
Cash, Lester Raymond [RG1875]
Casper, Herbert [RG1820]
Cass County, Nebraska [RG3384]
Cassel Family [RG5084]
Caster Family [RG5294]
Caterpillar Tractor Company [RG3386]
Cather, Willa Sibert, 1873-1947 [RG2639]
Catlin, George [RG3389]
Cattle [RG3311]
Cattle Raising on the Plains [RG5210]
Cavendish, Redvers [RG5741]
Cavett, Dorcas P., 1916- [RG5384]
Cecil, Edith Lutitia (Derr), 1885-1965 [RG6230]
Cecil, Reuben E., 1883-1982 [RG6243]
Cedar County, Nebraska [RG3312]
Cejnar, John A. [RG3391]
Cemeteries [RG3313]
Center For Nebraska Folk Life [RG4332]
Central Nebraska Public Power and Irrigation District [RG2419]
Central Nebraska Public Power Irrigation District [RG0601]
Cessna, C.L., Mrs. [RG3397]
Chadwick, Edward S. [RG3398]
Chaffee, O.N. (Oliver N.) [RG2950]
Challquist, Helen [RG3399]
Chambers, James, 1855- [RG3400]
Champe Family [RG2002]
Champe, Flavia Waters, 1904-1992 [RG2001]
Champe, John Leland, 1895-1978 [RG2003]
Chandler, George [RG3404]
Chapin Family [RG5153]
Chapman, Samuel M., 1839-1907 [RG2974]
Charles Smith Inc. (Exeter, Nebraska) [RG2910]
Chase County, Nebraska [RG3406]
Chase, Inge [RG3407]
Chase, Ruth [RG2885]
Chautauquas [RG3411]
Chenoweth Films [RG4592]
Cherny, Robert [RG5612]
Cherry County, Nebraska [RG3314]
Cherry, Ara L., Mrs. [RG3428]
Cherry, Esther [RG3424]
Cherry, L. Dwight and Ava L. [RG3422]
Cheyenne County, Nebraska [RG3315]
Chi Omega Sorority [RG1835]
Chicago, Burlington and Quincy Railroad [RG0889]
Chicago, Rock Island and Pacific Railroad Company [RG5281]
Chickens [RG3316]
Chief, 1932-1968 [RG4261]
Children [RG3317]
Children Working In The Sugar Beet Fields Of The North Platte Valley, Nebraska [RG3318]
Chimney Rock, Nebraska [RG3319]
Chrisman, Harry Eugene [RG2640]
Christiensen, James M., Mrs. [RG3426]
Christmas Trees [RG3321]
Christopher Columbus Society, Inc. (Lincoln, Nebraska) [RG6041]
Christy Family [RG5939]
Chriswiser, Carl [RG5182]
Church, Foster, 1822-1911 [RG2976]
Churches [RG2886]
Churley, George [RG5865]
Circuses [RG3322]
Citizens Commission For The Study Of Higher Education–1984 [RG1892]
Civil War [RG3323]
Civilian Conservation Corps [RG4259]
Clapp, Hugh Elton [RG3186]
Clark Studio [RG3432]
Clark(E), Noah Smith Workmen, 1848?-C.1927 [RG3965]
Clark, Harry A. [RG4895]
Clark, Landy [RG3434]
Clark, W. Dale (Wilbur Dale), 1892-1975 [RG3638]
Clay County, Nebraska [RG3324]
Clayton, Henry [RG3438]
Clements, Betty (Grace Elizabeth) [RG3441]
Clements, Emphraim George [RG3439]
Clements-Gould Family [RG5527]
Cletus, Norman [RG1913]
Clifford Family [RG5204]
Cline, David A., 1831- [RG3443]
Cline, George B. [RG3445]
Clothing [RG3325]
Clute, Harold M. [RG1741]
Cochran, Robert Leroy [RG3447]
Cockrell, Ruth [RG3448]
Cody, William Frederick, 1846-1917 [RG3004]
Coffee, Marilyn [RG3455]
Coffin, Joseph Russell [RG3456]
Coffman, Frank Sr. [RG5804]
Coffman, William R., Mrs. [RG3458]
Coil, Frank J. [RG3460]
Cole, Gilbert L., 1828?- [RG3462]
Cole, H.W. [RG3464]
Cole, Jason H. [RG3465]
Coletta, Paolo E. [RG1869]
Colfax County, Nebraska [RG3466]
Collins, Dawson [RG4981]
Colman, Alvin O. [RG3468]
Colorado State Historical Society [RG3326]
Comer, Thomas W., 1874-1957 [RG3470]
Comstock, Ivan [RG1711]
Comstock, John Hay, 1904- [RG0894]
Conaway, Ivan, 1910- [RG1709]
Condon, William M., 1865-1920, and Condon, Nora [RG2637]
Condra, George E., 1869-1958 [RG3474]
Conestoga Wagon [RG3327]
Conneally, Fran [RG1809]
Connecticut [RG3328]
Conrich, Robert S. [RG3476]
Constitutional Conventions [RG0032]
Consumers Public Power District [RG3479]
Cook, Asa M. [RG5206]
Cook, Charlotte Evelyn Scofield, 1868-1917 [RG5012]
Cook, E.B. [RG3483]
Cook, James H. [RG3484]
Cook, John Family [RG3485]
Cook, John, 1849-1928 [RG5144]
Cook, Rhoda Van Fleet [RG5030]
Cook, Steven Edger, 1925- [RG6031]
Cooley, S. Frank [RG3490]
Coolidge, Kenneth [RG5031]
Cooney, Agnes Winterbottom [RG4150]
Cooney, Mike [RG1810]
Cooper Mills (Holdrege, Nebraska) [RG5318]
Cooper, Frema M. [RG1958]
Copeland, Oren Sturman, 1887-1959 [RG1912]
Corn [RG3329]
Cornelius, Ida Rebecca Brockman, 1869-1960 [RG5107]
Cornell, Charles H. [RG3497]
Cornhusker Ordnance Plant (Grand Island, Nebraska) [RG0825]
Coronado [RG3330]
Corps Of Engineers [RG3498]
Cosgrave, P. James, 1871-1960 [RG3196]
Costello, Pauline Z. [RG5050]
Cotner College (Bethany, Nebraska) [RG4065]
Coues, Elliott [RG3507]
Coulter, John M. [RG1860]
Coulter, William [RG1787]
Court House & Jail Rock [RG3331]
Courtenay, Dominick Gerald and Irene G. [RG0898]
Covey, George Worthington, 1889-1966 [RG3504]
Cowboys [RG3332]
Cox, Willard A. [RG3582]
Craig, Gertrude and Sadie [RG1788]
Crain, Ralph [RG5365]
Crandall, Charles [RG3593]
Crane, Helen, 1895-1977 [RG5290]
Crawford Tribune (Crawford, Nebraska) [RG4044]
Crawford, Harry Love, 1879-1959 [RG1750]
Crawford, Harry M. [RG3609]
Crawford, Nebraska [RG3671]
Crazy Horse [RG3333]
Creech, Frances M., 1912-1999 [RG5372]
Creigh, Thomas Jr., 1912-2002 [RG4118]
Crete, Nebraska [RG3680]
Crete Photo Days, September 9, 1980 [RG5267]
Crites, Fred [RG2884]
Crittenden, Cornelia Williams, 1855-1920 [RG0796]
Crom, Dorman [RG1737]
Crook, Geroge, 1830-1890 [RG5303]
Crosby, Robert B. [RG3723]
Cross and Dimmitt [RG3952]
Cross, W.R. [RG3730]
Crossland, William R. [RG3769]
Crounse, Lorenzo [RG3776]
Crouse, Lawrence W., 1896- [RG3781]
Crowe, Caryl [RG3784]
Crown Prince and Princess of Denmark's Trip Through Nebraska, 1939 [RG5271]
Cudahy Packing Co. (South Omaha, Nebraska) [RG1605]
Culbertson, Alexander, 1809-1879 [RG0870]
Culver, Jacob H., 1845-1921 [RG0924]
Cuming County, Nebraska [RG3334]
Cuming, Thomas Barnes, 1828-1858 [RG3654]
Cummins, George [RG3786]
Cunningham, Bernice [RG3787]
Cunningham, Glenn Clarence, 1912- [RG1849]
Curley, Edwin [RG3788]
Curry, James A. [RG3790]
Curtis, Carl T. (Carl Thomas), 1905-2000 [RG3793]
Curtis, Hilma [RG1930]
Curtis, Kenneth D. [RG3794]
Curtis, Rose [RG5946]
Cushman Motors Incorporated (Lincoln, Nebraska) [RG3795]
Custer County, Nebraska [RG3335]
Custer, George Armstrong [RG3808]
Czech Exhibit [RG3809]
Czech Historical Society of Nebraska [RG1847]
top
D
Dahl, Emil [RG1846]
Dahlman, James Charles, 1856-1930 [RG2990]
Dail, Clarence O. (Clarence Oscar), 1927-2000 [RG5506]
Dake, Orsamus Charles, 1832-1875 [RG0830]
Dakota County, Nebraska [RG3337]
Dale, Raymond Elmer, 1880-1966 [RG2982]
D'allemand, Weldon M. [RG1735]
Dams [RG3338]
Dana College [RG3819]
Dancing [RG3339]
Danker, Donald Floyd, 1922- [RG1370]
Darby Family [RG1845]
Darnell, Charles [RG3821]
Daughters of 1812 [RG3825]
Daughters of The American Revolution (Nebraska) [RG3823]
Davenport, George H. (Chadron, Nebraska) [RG5832]
David City, Nebraska [RG3826]
Davis, Clarence Alba, 1894-1974 [RG3649]
Davis, Fenton, Strange and Darling [RG3748]
Davis, Guy [G3847]
Davis, Horace Mansell, 1873-1971 [RG3625]
Davis, Kate W. [RG3848]
Davis, Marshall [RG3849]
Davis, Thomas [RG3850]
Davis, Thomas (Thomas Holman), 1921-1999 [RG5441]
Davis, William M. [RG3851]
Dawes County, Nebraska [RG3340]
Dawes, Charles G. [RG3856]
Dawes, Fanny L. [RG3858]
Dawes, James W. [RG3859]
Dawson County, Nebraska [RG3341]
Day, Stephen Delevan, 1883-1960 [RG3600]
De Smet, Father Pierre-Jean, 1801-1873 [RG3865]
Dean Family [RG4194]
Dean, Edwin Blanchard, 1866-1948 [RG1995]
Dean, M. [RG5009]
DeBuse, Ruth [RG3862]
Dege, Anna [RG1770]
Degoffs Department Store (McCook, Nebraska) [RG5124]
Deitemeyer, Ramona Jane (Wood), 1920-2014 [RG6255]

Deles Dernier, Linnie [RG3872]
Delzell Family [RG5890]
Denney, Robert V. (Robert Vernon), 1916- [RG3561]
Dennis, Joseph S. [RG6068]
Denny, James [RG1668]
Denver Public Library [RG3342]
Department of Adult Education, San Jose Unified School District. The Great Plains in Nebraska [RG5442]
Department of Correctional Services [RG0086]
Deputron Family [RG5141]
Deputron, John C. (John Corey), 1919-1995, [RG1959]
Derickson, Jeannette [RG3876]
Derrick, W.W. [RG3878]
Deuel County, Nebraska [RG3343]
Deweese, Alice C.T. (Alice Christine Towne) [RG3880]
Dewell, Nathaniel Lee [RG3882]
Dibble, Richard, 1836-1908 [RG3099]
Diehl, W.A. [RG5280]
Diehm Family [RG5502]
Dierks Family [RG5160]
Diers, Robert [RG4599]
Dietrich, Charles H. [RG3886]
Dillon, Duncan W., 1897-1965 [RG6035]
Disasters [RG3344]
Dixon County, Nebraska [RG3346]
Doane College (Crete, Nebraska) [RG3889]
Dobbins, Harry Thompson, 1865-1953 [RG2939]
Documents [RG5162]
Dodge County, Nebraska [RG3347]
Dodge Family [RG0712]
Doerr, Opal [RG5831]
Donnell, Amos Edwin, 1859-1921 [RG0948]
Donnell, Willis (Bert) and May (Wright) [RG5195]
Donovan, William T. [RG0961]
Doran, William D. [RG3895]
Dorschel, Wolfgang [RG3897]
Doss Ranch [RG3899]
Dossett, Clarence [RG3901]
Dougherty, John, 1791-1860 [RG3902]
Douglas County Medical Society (Omaha, Nebraska) [RG2336]
Douglas County, Nebraska [RG3348]
Downey Family [RG4909]
Draper, Ira Alexander, 1849-1943 [RG0963]
Drda, Charles [RG5092]
Drips, George and Zallie [RG3904]
Dubois, William B., -1984 [RG5305]
Duffield, C.H. [RG3906]
Dunbar, Jean [RG5154]
Dundy County, Nebraska [RG3907]
Dunlap, Pete (Estle Plumb), 1905-1992 [RG5397]
Dunning, Kate W. [RG3909]
Dunscombe, Frances E. [RG3910]
Dupois, Earl and Dandra [RG5863] Finding Aid pdf
Duras, Victor H. [RG3929]
Durland, Helen and Ruth [RG3940]
Dust Storms [RG3349]
Dux, Arthur [RG3947]
Dwinell, Kathryn [RG1656]
Dworsak, John [RG4911]
Dwyer Family [RG4154]
top
E
Eager, Frank Dewitt, 1872-1960 [RG2420]
Eagle, Nebraska [RG4264]
Earthlodge Reconstructions [RG2881]
Eaton, Edric L., 1836- [RG4267]
Eberly, Jocelyn Jo (Imm) [RG5965]
Eberspacher, Christian [RG5680]
Eckwall-Fager-Bergquist [RG5627]
Edgerton Salazar Family [RG5142]
Edmund-Hagger Family [RG1993]
Edwards-Sweet Family (Palmyra, Nebraska) [RG5885]
Effle, Lester, 1916-1987 [RG5287]
Einspahr, Richard [RG4270]
Eis Family [RG4271]
Eis, David J. (David John0, 1923-1954 [RG5323]
Eiseley, Loren (Loren Corey), 1907- [RG4273]
Elam, Ray [RG4274]
Elevators [RG3350]
Elkhorn Valley on The Sioux City and Pacific Railroad in Nebraska [RG4275]
Elliot, C.K., Mrs. [RG4276]
Elliot, Lillian A., 1880- [RG2693]
Ellis, Warren [RG4912]
Ellsworth, Essie E. (Essie Edith), 1880-1974 [RG4279]
Elm Creek, Nebraska [RG4281]
Elmen Family [RG5676]
Elmore Family [RG4045]
Elvers, C.F. [RG5285]
Emerson, J.L. (James Lewis), -1919 [RG5348]
Emery, Robert J. [RG4282]
Emigrants [RG3351]
Enersen, L.A. (Lawrence Albert), 1909-1983 [RG5459]
Englert, Kenneth [RG4284]
Enlow, A. Dale [RG1713]
Enslow, George W., 1845-1939 [RG4292]
Ernst, Alfred [RG4225]
Esch, Henry D. [RG4089]
Esenwein, Fritz [RG1882]
Estes, E. Forrest [RG4970]
Esther's Hospital [RG5087]
Etherton, Jack [RG1840]
Eustis, Nebraska [RG4286]
Evans, Derrell Scott [RG6085]
Evans, Randolph [RG4287]
Exon, John James [RG3128]
Extermination of The American Bison [RG3353]
Eyer, Kenneth A. [RG6046]
top
F
Factories [RG3355]
Fairfield, Joseph W. [RG0983]
Fairmont Foods Company (Omaha, Nebraska) [RG4218]
Fairs [RG3356]
Falter, John P. (John Phillip), 1910-1982 [RG4121]
Families [RG3357]
Farm Credit Administration [RG4288]
Farm Security Administration [RG4289]
Farmers' Holiday Association (Nebraska) [RG0986]
Farmers Union Cooperative Association (Ponca, Nebraska) [RG1685]
Farmers' Wives Club (Wausa, Nebraska) [RG4136]
Farming Operations [RG3358]
Farriter, Robert J., 187?- [RG0992]
Faulkner Family (Lincoln, Nebraska) [RG5146]
Feddersen, Theodore P., 1913-1999 [RG6248]

Federal Emergency Relief Administration [RG4290]
Feenan Family [RG2606]
Feistner, Guy and Mildred [RG4994]
Felt, Warren [RG4291]
Fennel, Claude J. & Lou (Williams) [RG5249]
Fenner, Leonard B. [RG0993]
Ferguson, William Henry, 1856-1937 [RG3644]
Ferries [RG3359]
Field, Clifton [RG5813]
Field, K. [RG1843]
Field, Kate [RG4307]
Fifer, Oren W. [RG4308]
Filley, Horace Clyde, 1878- [RG4310]
Fillmore County, Nebraska [RG3360]
Filter, A.C.E. [RG4312]
Finck, Nathan [RG5793]
Findley, Palmer, 1868- [RG2607]
Finigan, Pearle F. [RG1927]
Fire Department (Lincoln, Nebraska) [RG4313]
Fire Departments [RG3361]
First Christian Church (Lincoln, Nebraska) [RG4061]
First Lutheran Church (Avoca, Nebraska) [RG4037]
Fish Hatcheries [RG3362]
Fitz, Robert [RG4316]
Flags [RG3363]
Flansburgh, W.H. [RG4319]
Fleet Foote Oil Co. (Hastings, Nebraska) [RG5168]
Fleischmann, Glen Harvey, 1909-1985 [RG4228]
Fleming, Fenton B., 1883-1953 [RG3926]
Fleming, Paul D. [RG4322]
Fleming, William, Mrs. [RG4323]
Flint, R.F. [RG4325]
Floerke, Edward [RG4327]
Floods [RG3364]
Florence, Nebraska [RG4330]
Flowing Wells [RG3365]
Foley, James J. [RG5414]
Foley, Sadie [RG4897]
Folley, Ruth Green [RG5349]
Folson Family [RG3744]
Folsom, Benjamin R., 1809-1882 [RG4300]
Folsom, Ernest C., -1953 [RG4333]
Fonda, Henry, 1905-1982 [RG4755]
Fontanelle, Logan, 1825-1855 [RG1001]
Fontenelle Family [RG1738]
Foote, Mattie [RG4338]
Ford Motor Company [RG4339]
Ford, Gerald R., 1913-2006 [RG4340]
Ford, Phillip H. and Saville T. [RG4341]
Ford, Robert (Lincoln, Nebraska) [RG5986]
Forsythe, N.A. [RG4345]
Fort Atkinson, Nebraska [RG4347]
Fort Berthold, North Dakota [RG4349]
Fort Bridger, Wyoming [RG4351]
Fort Buford, North Dakota [RG4353]
Fort Calhoun, Nebraska [RG4355]
Fort Crook, Nebraska [RG3715]
Fort Hartsuff, Nebraska [RG4469]
Fort Kearny, Nebraska [RG2102]
Fort Keogh, Montana [RG2004]
Fort Laramie, Wyoming [RG2135]
Fort McPherson, Nebraska [RG0951]
Fort McPherson National Cemetery [RG0952]
Fort Mitchell, Nebraska [RG2261]
Fort Niobrara, Nebraska [RG2311]
Fort Omaha, Nebraska [RG2340]
Fort Phil Kearny, Wyoming [RG4356]
Fort Randall, South Dakota [RG2435]
Fort Reno, Oklahoma [RG2448]
Fort Robinson, Nebraska [RG1517]
Fort Sidney, Nebraska [RG2548]
Fort Wallace, Kansas [RG2787]
Forts–Miscellaneous [RG4357]
Foss, F.I. [RG4359]
Foster, Betty A. [RG4362]
Four Footed Fotos, Inc. (Ak-Sar-Ben Horses) [RG5419]
Four-H [RG4364]
Fowler, Charles [RG5128]
Fowler, Clara [RG5021]
Fox, Barbara [RG4107]
Fox, Luther [RG4366]
Frady, Charles H. [RG4883]
Francis, Robert Maxwell [RG1716]
Franklin Academy (Franklin, Nebraska) [RG3272]
Franklin County, Nebraska [RG3367]
Franklin, George W. (George Washington), 1860-1936 [RG3614]
Frantz, Anna, 188?-1956 [RG4056]
Frantz, Wendell [RG1938]
Frazell, Sanford [RG5165]
Frazier, Jay V. [RG4374]
Fredericksen, F.A., 1826-1908 [RG4375]
Freeman, Daniel, 1826-1908 [RG4376]
Freighting [RG3368]
Fremont Normal College [RG2019]
Fremont, Nebraska [RG4378]
French Gratitude Train [RG4379]
Frew, James Barcus, 1856-1839 [RG4229]
Freye, Leslie and Irene [RG5569]
Friends Cemetery Association (Monroe, Platte County, Nebraska) [RG2429]
Friesen, Elwood [RG5994]
Frontier County, Nebraska [RG3369]
Frost, Lincoln, 1861-1945 [RG3583]
Froyd, Erwin A. [RG3693]
Fry, Edwin Augustus, 1851-1936 [RG3281]
Fuller, Clark and Rosalie [RG5027]
Fuller, Rosalie [RG4383]
Fur Trade [RG3370]
Furnas County, Nebraska [RG3371]
Furnas, Robert Wilkinson, 1824-1905 [RG4389]
Furtak, Sylvester [RG4391]
top
G
Gabel Family [RG5346]
Gadd, Ben, Sr., 1905-1995 [RG1954]
Gaddis-Higgins Family [RG1020]
Gaffney Family [RG4971]
Gage County, Nebraska [RG3372]
Gale, Clarence W. [RG4396]
Galvin, Arnold Harold, 1897-1963 [RG4882]
Gans, W.J. [RG4400]
Gantt, Daniel [RG3267]
Garden County, Nebraska [RG3373]
Garden County Historical Society (Oshkosh, Nebraska) [RG4350]
Gardens [RG3374]
Garfield County, Nebraska [RG3375]
Garin Family [RG5175]
Garner Family (Peru, Nebraska) [RG4983]
Garner, Ralph Everett, 1910-1987 [RG4104]
Garnier, Baptiste [RG4405]
Garrett, Harry [RG4406]
Garrett, Tressa [RG4407]
Gaskill, J.E. (John Edward), 1879-1951 [RG1841]
Gates, J.M. [RG2866]
Gathering Place (Lincoln, Nebraska) [RG5226]
Gaule, Margaret [RG4419]
Gay, E. Jane [RG4420]
Gaylord, Lois Rathburn, 1914- [RG5567]
Gegner, Fred [RG5866]
Gehrke, Edward Arthur, 1880-1939 and Margaret May Patton, 1883-1978 [RG0849]
General Tobacco and Candy Company (Lincoln, Nebraska) [RG6051]
Genoa Indian School [RG4422]
Georgi, Helen [RG4423]
Gere Family [RG3472]
Germain Sisters [RG4425]
German, Milo V., 1904-1957 [RG4169]
Germans From Russia [RG4427]
Geunther [RG4429]
Gibson, John T (alias John Blunt) [RG1024]
Gibson, May [RG4431]
Gier, Barbara [RG4475]
Gilbert, John, 1837- [RG1917]
Gilder, Robert Fletcher, 1856-1940 [RG1025]
Gillespie, H.O., Mrs., 1869- [RG1916]
Gillespie, Edward Ellsworth [RG4432]
Gillette, Lettie I. [RG4434]
Gilmore, George Harrison, 1866-1955 [RG3270]
Gilmore, R.M. [RG4435]
Gitchel-Larsen Family [RG3622]
Givens, Edward [RG5129]
Glad Tidings Assembly of God (Lincoln, Nebraska) [RG5870]
Glass, Jack [RG4436]
Glossard, Elsie [RG4079]
Goats [RG5301]
Gockley Family [RG3933]
Gold & Company (Lincoln, Nebraska) [RG2018]
Gold, Nathan Jules, 1894-1970 [RG3585]
Goldenrod (State Flower) [RG3376]
Good, James W. [RG4437]
Goodrich Family [RG5151]
Goodrich, James [RG1865]
Goodrich, T.V. [RG4439]
Goolsby, Gertrude (Joy) Sutphen [RG5876]
Goosic, Fran [RG5358]
Goranson, Vernon A., Mrs. [RG4441]
Gorgi, Helen [RG4423]
Gosper County, Nebraska [RG3377]
Gotchell, Lloyd [RG5137]
Gott, H. Betty (Helen Elizabeth), 1904-1967 [RG5448]
Governors [RG3378]
Governor's Mansion [RG2869]
Governor's Mansion Chair Project [RG1792]
Governors' Spouses [RG2867]
Governors' Wives' Dolls [RG2868]
Graf, Burket E., 1918-2007 [RG5624]
Graff, Jane [RG4443]
Graham, E. Anne [RG1857]
Graham, Jay [RG5172]
Graham, Ralston J. [RG4444]
Graham, Robert [RG4978]
Grainger, Harry B. [RG4448]
Gramlich Family (Sarpy County) [RG5308]
Grand Army of The Republic (G.A.R.), Nebraska Commandery [RG4450]
Grant County, Nebraska [RG3379]
Grant, George A. [RG4451]
Grant, George [RG4890]
Grant, Ulysses Simpson, 1822-1885 [RG4452]
Graphics [RG3380]
Graves, J. (Jerry) [RG1839]
Gray, Denver David, 1917- [RG1389]
Gray, Rob (Robert Reynolds), 1876-1938 [RG5431]
Gray, Robert Reynolds [RG5901]
Grayson, William W., 1876-1941 [RG1039]
Greater Omaha Detachment Marine Corps League (Omaha, Nebraska) [RG5377]
Greeley County, Nebraska [RG3381]
Green Family [RG4239]
Green, Albert Lamborn, 1845-1947 [RG2800]
Green, J. Collin [RG2864]
Green, J.H. [RG1717]
Green, Norma Kidd and Roy M. [RG3532]
Green, Star [RG2870]
Green, William E. (William Earl), 1925-1945 [RG2025]
Greenwood, J.C. [RG2901]
Gregory Family [RG3403]
Greiner, Loren, 1908-2016 [RG6045]
Grierson Family [RG4892]
Griffin, Daniel [RG1877]
Griffin, Nancy [RG4459]
Griffing, Dale L. [RG5161]
Griggs, Frederick, 1867-1952 [RG3405]
Grimit, John R, 1833- [RG3039]
Griswold, Dwight Palmer, 1893-1954 [RG1596]
Groetchel Family [RG4462]
Groth, Fred, 1883-1984 [RG5065]
Group Portraits [RG2877]
Grow, Galusha A. [RG4466]
Grunwald Family (Omaha, Nebraska) [RG5673] Finding Aid pdf
Gueck, Lyman [RG5166]
Gund, May (Ida May), 1868-1951 [RG3662]
Gunnerson Family [RG4973]
Gunnerson, Joseph Emanuel, 1884-1947 [RG1961]
Gurnsey, B.F. [RG4470]
Guthrie, Richard T. (Richard Terrell), 1890-1958 [RG4124]
top
H
H. Thiessen Pickle Company (Omaha, Nebraska) [RG5508]
Haas, T.O. [RG4474]
Habegger and Putnam Families [RG4982]
Habegger, Edmond P. [RG4893]
Hacket, Charles A. 1884-1962 [RG5011]
Hadden-Witte-Schrum Family [RG5250]
Haecker, Archibald Louis, 1872-1936 [RG4476]
Hagenow, August, 1859- [RG4478]
Hahn, Grayce [RG6020]
Haines, Clara Wiswall [RG5029]
Hald, V.P. [RG4480]
Hale, Dora [RG2873]
Hale, Merle [RG4483]
Hall Brothers/Norfolk Postcard Company (Norfolk, Nebraska) [RG4903]
Hall County, Nebraska [RG3451]
Hall, Grace Milliken, 1915- [RG4484]
Hall, Margaret [RG4485]
Hallam, Nebraska [RG3827]
Halley, Alva [RG4486]
Hallgren, Leander [RG4487]
Hall-Kinney Family [RG2839]
Hallock, Leila Ball, 1881- [RG0793]
Hamaker, Larry [RG4088]
Hamilton County, Nebraska [RG3828]
Hamilton, A.C. [RG4488]
Hamilton, C.S. [RG4489]
Hamilton, Henry Kingsbury, 1860?-1936 [RG1731]
Hamilton, Henry W. [RG1010]
Hamilton, M. Louise [RG4490]
Hamilton, William Frank, 1900-1969 [RG4193]
Hammang, Gerald [RG1795]
Hammocks [RG3829]
Hancock, Leland [RG4491]
Hanenkamp Family [RG5292]
Hanna, A.E. [RG4492]
Hanna, Don E. (Don Emerson), 1887-1954 [RG2041]
Hanna, Robert [RG1899]
Hannan, George, Mrs. [RG4493]
Hansen, C.A. [RG4494]
Hansen, Kathryn W. [RG5787]
Hanson, Jim [RG4495]
Hard Times [RG3830]
Harding, Del [RG1757]
Hardy, Phillip Seacrest [RG2000]
Harlan County, Nebraska [RG3831]
Harley, Martha [RG4496]
Harm, William H. (William Henry), 1865-1951 [RG5010]
Harmon Oil Company (Belvidere, Nebraska) [RG5334]
Harmon-Dittmer-Welch Families [RG5216]
Harms, Charles C., 1846-1925 [RG3634]
Harms, Herman F., 1919-1982 [RG1671]
Harnung, Dorothy [RG1945]
Harper's Weekly [RG1669]
Harris, Walter R. (Walter Roland) [RG5523]
Harrison, Frank A., 1880- [RG4497]
Harry Family [RG4930]
Hartman Family [RG1852]
Hartman, George Edward, 1868-1970 [RG0768]
Hartzell, Laura Belle, 1881-1956 [RG3633]
Harvard, Nebraska [RG3832]
Harvey, Robert, 1844-1923 [RG2024]
Hass, Eric, 1905-1980 [RG3703]
Hasselbach, Nels [RG1863]
Hassler, Lucile [RG1736]
Hastings, Dennis [RG2895]
Hatfield, John D., 1834-1895 [RG4499]
Haun, Vernon [RG4500]
Havelock Farmers' Institute (Havelock, Nebraska) [RG1618]
Hawkins, Ralph, 1906-1998 [RG6039]
Hawthorne, Boone B. [RG1076]
Hayden Family (Lincoln, Nebraska) [RG5938]
Hayes County, Nebraska [RG3833]
Hayes, Frank [RG4502]
Hayward, Benjamin Darwin [RG4503]
Headley, Cora [RG5302]
Heart of Our County [RG3834]
Heck, Herman [RG4504]
Heckel, Alfred [RG5155]
Hendee, Alvin M., 1858- [RG3780]
Henderson, Helen [RG4505]
Henry, Don [RG4506]
Henry, Guy V. [RG5480]
Henson, Wiseman [RG5371]
Herbek, Adrian [RG6036]
Heritage Picture Collection [RG3835]
Herminghaus, Ernst (Ernst Herman), 1890-1965) [RG5463]
Herstein, Eleanora K., 1922-2000 [RG5786]
Heyn Photo Company [RG4507]
Hickok, James Butler, 1837-1876 [RG2603]
Hicks and Gregory Families [RG4508]
Higgins, Lloyd H. [RG5475]
Higgins-Smith, Joan R. [RG1908]
Hildreth, Carson, 1857-1926 [RG1670]
Hile, Cora [RG4509]
Hill, Asa Thomas, 1871-1953 [RG3562]
Hill, Lee O. [RG1793]
Hill, Mabel [RG4510]
Hilsabeck, Hale [RG1925]
Hilsabeck, Terah (Terry) [RG1780]
Hilton, Leon and Martha Foote [RG4511]
Hippinsteele, Lloyd [RG4512]
Historic American Buildings Survey [RG3845]
Historical Markers [RG2201]
History of Western Nebraska and Its People [RG3838]
Hitchcock County, Nebraska [RG3839]
Hitchcock, Gilbert Monell, 1859-1934 [RG3640]
Hoagland Family [RG5094]
Hoagland, Henry V. [RG4550]
Hoctor, Emmet C., 1950-2010 [RG4552]
Hoffman, Delcia [RG4554]
Hoffman, Wendell [RG4555]
Hoffman, William [RG4556]
Hohnbaum, William [RG4557]
Holdrege, George Ward, 1847-1926 [RG3473]
Hole, Charles, 1851-1923 [RG3478]
Holidays [RG3840]
Holland, Raymond [RG4560]
Hollingworth, Leta Stetter, 1886-1936 [RG0805]
Holm, Daniella [RG2875]
Holmes, Vena Euluia [RG1823]
Holt County, Nebraska [RG3841]
Holt, Dale C. [RG5736]
Holt, Henry [RG1921]
Home and Away Magazine [RG5360]
Hooker County, Nebraska [RG3842]
Hoover, Lloyd [RG4564]
Hord Family [RG4232]
Horse Shoe Bar Ranch [RG4567]
Hosek Family (Lincoln, Nebraska) [RG5883]
Hosford, Ruth [RG4569]
Hospitals [RG3843]
Hostetler, Blanche [RG5853]
Hotels [RG1838]
Houck, Alfred [RG1906]
Houghton, Arthur Boyd, -1875 [RG4571]
Howard County, Nebraska [RG3844]
Howard, Edgar, 1858-1951 [RG3297]
Howe, Church, 1839-1915 [RG0788]
Howell, H. Alice [RG0703]
Howland, R.W. [RG2046]
Hoyt, Mildred D. [RG2047]
Hruska, Joseph Casper [RG1819]
Hruska, Roman L. (Roman Lee), 1904- [RG3762]
Huber, Fred [RG2731]
Huber, Walter G. (Walter Glenn), 1908- [RG5473]
Huck-Neubauer Family [RG3911]
Huerta, Cecelia [RG4962]
Huffman, Jasper [RG2049]
Huffman, Lazlo Alton [RG2050]
Huffman's Studio (Miles City, Montana) [RG3951]
Hufnagel, Richard [RG5118]
Huggins, Mabel Pettit [RG1962]
Hughes, DeForest [RG5931]
Hughes, Jerald C. [RG2052]
Hughes-Raker Family [RG5966]
Hull, Arundel C., 1846-1908 [RG1981]
Hull, Arundel Miller, 1875- [RG2680]
Humberger, Charles E., 1907-2006 [RG1574]
Hummel, Joseph Benjamin, 1862-1942 [RG5246]
Hummel, Ray Orvin, 1880- [RG3659]
Humorous Pictures [RG2053]
Humphrey, Frederick Blaine, 1876-1952 [RG0716]
Hunt Family [RG5134]
Hunting [RG2055]
Hutchinson, Duane Douglas, 1929-2007 [RG6038]
Hutto, Leon T. (Leon Truedell), 1912-1978 [RG1887]
Hutton, Harold [RG2057]
Hyde, Arthur M. [RG2059]
Hyde, George E., 1882-1968 [RG0724]
Hyde, Willis [RG2060]
top
I
Ilgenfritz Family [RG4062]
Illinois State Historical Society [RG2061]
Illustrated London News [RG2911]
Immenschuk, Quentin and Alice [RG2903]
Indian Affairs, Nebraska Commission on [RG0093]
Indian Wars, A Motion Picture By William F. Cody [RG2069]
Industries of Lincoln [RG2070]
Influenza [RG2071]
Interiors [RG2072]
Iowa and Sac Indians [RG2073]
Irrigation [RG2074]
Irvin, Bessie [RG5867]
Irwin, Rayburn [RG2075]
Iund Family [RG5696]
top
J
J.I. Case Company [RG3383]
Jackson High School (Lincoln, Nebraska) [RG5374]
Jackson, H.I., Mrs. [RG2076]
Jackson, Ruth [RG2077]
Jackson, William Henry, 1843-1942 [RG2078]
Jacobs Studio (Oakland, Nebraska) [RG2079]
Jacobsen, James Robert, 1857-1886 [RG5852]
James, Arabella Jane (Dunn), 1906-2003 [RG0970]
James, John W. [RG5015]
Jarrett, Sibyl B. [RG2081]
Jeamby, Edward Louis [RG2082]
Jeffers, William M. Family [RG5354]
Jefferson County, Nebraska [RG2083]
Jeffries Family [RG2084]
Jelinek Family [RG4931]
Jenkins, David C. [RG2085]
Jenkins, Edward [RG0751]
Jensen, Geri [RG1837]
Jensen, Robert R. [RG4626]
Jensen, T.C. [RG2087]
Jesse, Norris [RG1979]
Jessen, Rubie [RG2088]
Jet Propulsion Laboratory [RG3534]
Jinkson, John [RG5368]
Jobst, Herman R. [RG1876]
Johansen, Fred W. [RG2089]
Johnson Auto Agency (Madison, Nebraska) [RG0756]
Johnson County, Nebraska [RG2090]
Johnson, Albert Litle, 1864-1948 [RG2665]
Johnson, Charles A. (Charles Akers), 1840-1893 [RG1652]
Johnson, Frank Henton, 1871-1960 [RG2612]
Johnson, George E., II [RG1963]
Johnson, Pussyfoot (William Eugene), 1862-1945 [RG2092]
Johnson, Thelma R. [RG5187]
Johnson, Thomas Berger, 1890-1968 [RG3936]
Johnson, William R. [RG0763]
Johnston, Glen [RG2882]
Johnston, James F. [RG5317]
Jones, Dorlan S. [RG2093]
Jones, James Knox [RG5805]
Jones, Raymond S. [RG4891]
Jones, Tyre Kinser, 1876- [RG2094]
Jones, Will Owen Family [RG0956]
Jones, William Wesley [RG5191]
Jones, Willis Lee, 1917- [RG4256]
Jordan, Charles Philander, 1856-1924 [RG2095]
Jorgensen, Ruthalee (Ruthalee Holloway), 1911 [RG5455]
Joslyn Art Museum [RG2096]
Joslyn Castle (Omaha, Nebraska) [RG5907]
Joy, Oliver T. and Margaret O. Koopman [RG1893]
Joyce, Dick (Richard O.), 1919-1983 [RG5671]
Judicial Branch of Government. Nebraska [RG0772]
Junior League of Lincoln (Lincoln, Nebraska) [RG4943]
top
K
Kaar, I.J. [RG0927]
Kansas State Historical Society [RG2098]
Katz, Charles M. [RG5080]
Kaufman, Nathan [RG5926]
Kear, V.A. [RG1964]
Kearney County, Nebraska [RG2100]
Kearney, Nebraska [RG2101]
Keck, Charles, 1875-1951 [RG2103]
Keel, Charles A. [RG2104]
Keirle Grading Company [RG5179]
Keith County, Nebraska [RG2105]
Kelley, James Paul [RG2106]
Kellie, Luna E. Sanford, 1857-1940 [RG3914]
Kelly, William L., 1920-1998 [RG5977]
Kennard, Nebraska [RG2107]
Kennard House (Lincoln, Nebraska) [RG5306]
Kensington, The [RG5040]
Kerl, Lewis H. Mrs. [RG2108]
Kerrey, Joseph Robert "Bob", 1943- [RG5997]
Kettelhut-Meyer-Guse Family [RG5361]
Keya Paha County, Nebraska [RG2109]
Keystone View Company [RG2110]
KFMQ Radio (Lincoln, Nebraska) [RG4094]
Kicken Family (Elsworth, Nebraska) [RG5169]
Kidd, Albertus Homer, 1863-1936 [RG2111]
Kidder, Electra Emiline Morse, 1864-1929 [RG2112]
Kiechel, Fred [RG4907]
Kilpatrick Brothers (Beatrice, Nebraska) [RG3724]
Kilpatrick, Robert [RG5351]
Kimball County (Nebraska) Album [RG5251]
Kimball County, Nebraska [RG2113]
Kimball, Thomas Rogers, 1862-1964 [RG3607]
Kimball, Thomas, 1873-1905 [RG5212]
Kimberling Family [RG5214]
Kimberly, Faith [RG2008]
King Family [RG5053]
King's Drive In (Lincoln, Nebraska) [RG5170]
Kingsley Dam and Lake McConaughy [RG2114]
Kinman, Seth [RG4070]
Kinscella, Hazel Gertrude, -1960 [RG2602]
Kinsey Goods Family [RG5143]
Kirsch, Frederick Dwight, 1899- [RG2115]
Kivett, Marvin Franklin, 1917- [RG0800]
Klasna, Clayton L. (Clayton Lee), 1927-2000 [RG5324]
Klemme, Minnie [RG5487]
Klima, Otto, 1916-2000 [RG0802]
Klu Klux Klan [RG2124]
KMTV-TV [RG4628]
KN Energy, Inc. (Lakewood, Colorado) [Kansas-Nebraska Gas Co. (Lincoln, Nebraska)] [RG0982]
Knappenberger, Jack R. [RG2117]
Knox County, Nebraska [RG2118]
Koch, Alta Cecil [RG1898]
Koch, Ralph A., 1882-1953 [RG5969]
Koenig, Frederick W. [RG2119]
Koenig, Margaret Wilhelmina Rhode, 1875- [RG2010]
Kohl, Frank Federick [RG5130]
Kokjer, J.M. (Jordan Madsen), 1865-1942 [RG3983]
Kolar, Edward L. [RG2876]
Kolbe [RG1953]
Kolena, Marie [RG1665]
Koles, Oliver O. [RG2120]
KOLN/KGIN-TV (Lincoln and Grand Island, Nebraska) [RG0809]
Kopac, Emil [RG1143]
Kopta, Kenneth [RG2121]
Kositzky, James Clarence [RG2896]
Kouwenberg, Dorothy (Vestecka) [RG5849]
Kraft, Alton [RG1638]
Kral, Elmer [RG0813]
Krause, Emma [RG0814]
Kreimer, Benjamine V. [RG2123]
Krejci, Fred, 1903-1983 [RG5328]
Kremer Family [RG5660] Finding Aid pdf
Krendell, Horace [RG1779]
Kruse, Elaine L. [RG1914]
Kruse, Loraine J. [RG5073]
Ku Klux Klan Collection [RG2124]
Kubie, Raymond and Annette [RG5359]
Kubie-Carnahan Family [RG5202]
Kucera, Kathryn [RG5912]
Kuchera, ? [RG2125]
Kuehn, William Frank, 1918- [RG0818]
Kummer, David [RG1814]
Kuncl Family [RG2126]
KUON-TV [RG0820]
Kurz, Rudolph, 1818-1871 [RG2127]
Kuska, Norman [RG5665]
Kuska, Val/Chicago, Burlington & Quincy Railroad Company [RG1431]
Kyner, James H. [RG2128]
top
L
La Flesche Family [RG2026]
La Leche League of Nebraska [RG2011]
La Shaum, Jim [RG2130]
Ladd, Charles Franklin and Ladd, Minnie Latta [RG2131]
Ladies Auxiliary to the Veterans of World War I, Department of Nebraska [RG5510]
Ladies Legislative League [RG0829]
Lafferty, Edward Joseph, 1876-1958 [RG5025]
Lakota Indians [RG2063]
Lamb, Squire, 1815-1890 [RG1561]
Lambert, Schuyler C. [RG2132]
Lancaster County, Nebraska [RG2133]
Lancaster County Women's Commission [RG5850]
Land Documents [RG0832]
Land Rush [RG2134]
Langdon, John Mitchell, 1852-1950 [RG4241]
Langdon, Mabel and Harry [RG1915]
Langworthy, Jessie Tishue [RG1707]
Lantern Slides [RG5085]
Larson, Garnet [RG5122]
Larson, Gust. [RG2136]
Larson, Laurin L. [RG2137]
Lass, W.E. [RG2138]
Lavender, Luke, 1816-1894 [RG2139]
Lawrence, James Earnest, 1889-1957 [RG1675]
League of Women Voters of Nebraska (Nebraska) [RG1987]
Lee, George Washington [RG6028]
Lee, Mable [RG2140]
Legislative Information Office [RG1817]
Legislative Portraits [RG2141]
Leist, Jacob H -1950. [RG1874]
Leman, Howard B. [RG2142]
Leonard, Ruth [RG1920]
Leth, Robert [RG2143]
Leuck, Louis Francis, ca. 1896-1953 [RG1159]
Levin, M.J., Mrs. [RG2144]
Levinson, Harry and Levinson, Ruth Diamond [RG5458]
Levitt, James D. [RG4889]
Lewis and Clark [RG2145]
Lewis, Claude [RG2146]
Lewis, Harold L. [RG1801]
Lewis, Ida Mae Jessop, 1862-1951 [RG1160]
Lewis, Kenneth P., 1905-1971 [RG1672]
Ley, Henry [RG2879]
Lezotte, Hugh O. [RG4873]
Libraries [RG2148]
Liebers, Fred A., -1978 [RG1161]
Liebers, Otto Hugo, 1887-1968 [RG3533]
Lieurance, Thurlow, 1880- [RG2149]
Life Magazine [RG2150]
Liggett, F. Eugene (Francis Eugene), 1920- [RG5476]
Likes Studio (Lexington, Nebraska) [RG2151]
Lincicome, Roger E. [RG2152]
Lincoln Aircraft Company, Inc. (Lincoln, Nebraska) [RG3540]
Lincoln Airplane and Flying School (Lincoln, Nebraska) [RG1475]
Lincoln Aviation Institute (Lincoln, Nebraska) [RG2153]
Lincoln Bar Association (Lincoln, Nebraska) [RG3044]
Lincoln Business College (Lincoln, Nebraska) RG5670]
Lincoln Convention & Visitors Bureau (Lincoln, Nebraska) [RG4987]
Lincoln County, Nebraska [RG2154]
Lincoln Electric System [RG2155]
Lincoln General Hospital School of Nursing Alumni Association (Lincoln, Nebraska) [RG1836]
Lincoln Grain Company (Lincoln, Nebraska) [RG5815]
Lincoln Illustrated [RG1965]
Lincoln Interfaith Council (Lincoln, Nebraska) [RG3701]
Lincoln Journal Star [RG2097]
Lincoln Land Company. NE, CO, KA, SD, WY [RG3648]
Lincoln Musicians Union [RG4142]
Lincoln Naturalists' Club/Audubon Naturalists' Club (Lincoln, Nebraska) [RG5320]
Lincoln Steel Corporation [RG2156]
Lincoln Telephone Company [RG0968]
Lincoln Traction Company [RG2157]
Lincoln Urban League (Lincoln, Nebraska) [RG2763]
Lincoln, Abraham, 1809-1865 [RG0863]
Lincoln, Nebraska Collection [RG2158]
Lincoln: A Kid's Eye View Exhibit [RG5171]
Lincolnettes (Lincoln, Nebraska) [RG1182]
Lincoln-Lancaster County Commission on the Status of Women [RG0101]
Lindbergh, Charles [RG2160]
Linderholm, James [RG5875]
Linderman, Eugene D., 1879- [RG1183]
Lindholm, Elmer J. [RG2161]
Lingren, Lorna Lou [RG2162]
Lininger Art Gallery [RG2163]
Link, John Thomas, 1873-1936 [RG1220]
Little Saint John [RG1978]
Livers, Ramona [RG2164]
Livestock [RG2165]
Livingston, Robert Ramsay, 1827-1888 [RG2166]
Lloyd, Harold, 1839-1971 [RG1772]
Log Cabins [RG2167]
Logan County, Nebraska [RG2168]
Lomax, Hugh [RG2169]
Lomax, Ruth [RG5554]
Long, Don Lathrop [RG2170]
Long, Francis A., 1859-1937 [RG2171]
Long, Louis [RG2172]
Long, Stephen Harriman, 1784-1864 [RG2173]
Lorance, B.F. [RG2174]
Lorenz Family [RG4236]
Loring, William R., 1820- [RG5222]
Lortz, John [RG1673]
Lostroh, Elwood L. [RG5658]
Lostroh, Vernon F. [RG2175]
Louisville, Nebraska [RG2176]
Loup County, Nebraska [RG2177]
Loup River Public Power District [RG2422]
Lowden, Jeannie (Jeannie Elizabeth), 1899-1984 [RG1828]
Lowden, Leroy [RG5063]
Lull, Robert A. [RG2178]
Lunn, Emma [RG2179]
Luther College [RG2180]
Lutz Family (Lincoln, Nebraska) [RG5771] Finding Aid pdf
Lyden, Pierce, 1908- [RG4672]
Lynch, Willard [RG2181]
Lyon, Lucy A. (Lucy Ann Schofield), 1865-1931 [RG5485]
top
M
Macdonald Studio (Lincoln, Nebraska) [RG2183] Finding Aid pdf
Machinery [RG2184]
Madden Family [RG5245]
Maddux, John [RG5327]
Madison County, Nebraska [RG2186]
Magee Family [RG1864]
Maher, John G., -1939 [RG2187]
Majors, Alexander, 1814-1900 [RG2188]
Majors, Thomas Jefferson, 1841-1932 [RG2189]
Majors, Wilson E. [RG2190]
Mallalieu, Elizabeth [RG5274]
Malone, Max E. [RG2191]
Malone, Robert Thomas, 1891-1963 [RG2759]
Maltby, John Rogers, 1827-1892 [RG2192]
Mandell, David [RG2193]
Mann, Hubert R. [RG2194]
Mann, Peter H. [RG2195]
Manners, Alfred, 1887-1983 [RG5520]
Mansheim, Jim [RG4913]
Many Faces of Nebraska, The (Photo Contest) [RG4977]
Maps [RG2196]
Margrave, Margaret [RG2197]
Maritime Vessels [RG2199]
Markers and Monuments [RG2200]
Markham, Hollis [RG4898]
Marks, R. Harold [RG2203]
Marrel, J.A. [RG2204]
Marsh, Connell L. [RG2205]
Marsh, Frank Irving, 1924-2001 [RG5514]
Marsh, George W. [RG1676]
Marshall, Adabelle Cherry [RG5439]
Marshall, Emmor F. [RG5921]
Marsich, Texas Mary (Mary Theresa Mihalovich) [RG1680]
Martens-Parker-Roberts Family [RG5955]
Marti, David Benjamin, 1877-1970 [RG3698]
Martin Brothers [RG2206]
Martin Family [RG2208]
Martin Luther Home Society, Inc. (Lincoln, Nebraska) [RG5481]
Martin, Dave (David Thomas), 1907- [RG3530]
Martin, Earl [RG1932]
Martin, Jack [RG2207]
Martin, W.H. [RG1896]
Maryott, Jerry [RG2209]
Mason, Charles [RG2210]
Massacre Canyon [RG2211]
Masters, Joseph Gallio, 1873-1954 [RG1174]
Mattes, Merrill J. [RG2213]
Matthews, Marian Tyler [RG2874]
Mattice, Betty [RG2214]
Mattison, Dorothy [RG2215]
Mattison, Ray H. (Ray Harold), 1903- [RG4211]
Mauck Studio Collection [RG5705] Finding Aid pdf
Maxwell, Earl G. [RG2217]
Maxwell, Sandra, 1945- [RG5213]
May Day [RG2218]
Mayerhoff, Paul S. [RG1678]
Mazakute, The Five Books Of [RG2878]
McAndrews, Edward [RG1931]
McBride, Gregg, 1899?-1977 [RG1674]
McCallum, Jesse and Donald [RG2636]
McCanles, David C., 1828-1861 [RG2220]
McClurg, Allen [RG2222]
McCord, Gerald [RG1201]
McCormick, Clyde E. [RG5810]
McCreight, M.I. [RG1204]
McCreight, Major I., 1865-1958 [RG6059]
McCullough, S.D. [RG2223]
McCumber, Kay [RG0939]
McDonald, Janet [RG2224]
McDowall, Samuel Douglas [RG2225]
McElroy, Herbert, Mrs. [RG2226]
McFie, Elva L. [RG1918]
McGeachin, William Rankin, 1882-1965 [RG0943]
McGinnis, George Franklin [RG2227]
McGrew, Palmer [RG4950]
McIntosh, C. Barron (Charles Barron) [RG5410]
McIntosh, Olney C. [RG2228]
McKee, James [RG1812]
McKee, James L. Lincoln, A Photographic History [RG4980]
McKelvie, Samuel Roy and Martha Groves [RG2229]
McMaster, Archie Lee [RG1394]
McMullen, Adam [RG2231]
McNellis Family [RG5657]
McPhee, Clare Mary and Marguerite [RG2421]
McPherson County, Nebraska [RG2232]
McReynolds, Alvin [RG2233]
McWilliams Family [RG5145]
Mead, Merritt [RG2234]
Meade, Dorothy [RG2235]
Mears, Louise Wilhelmina, 1874-1965 [RG2236]
Medal of Honor, Nebraska [RG3524]
Medals [RG0957]
Meddaugh, J.E. [RG5297]
Meek, Hattie Ella (Harriet Ella), 1885-1973 [RG0958]
Meeker, Ezra, 1830-1928 [RG0959]
Megeachin, William Rankin, 1882-1965 [RG0943]
Meiklejohn, George D. (George Derue), 1857-1929 [RG3500]
Meisner, Nellie Forsyth [RG5708] Finding Aid pdf
Mellen, Mildred [RG2237]
Mennonites [RG2238]
Mercer, W.A. [RG1739]
Merchant, Robert [RG5841] Additional Information
Meredith, Mamie Jane, 1888-1966 [RG2239]
Meredith, Robert T., -1980 [RG1229]
Meriwether Lewis (Dredge Barge) [RG2240]
Merrick County, Nebraska [RG2241]
Merrill, Moses, 1803-1840 [RG2242]
Messer, Lewis J., 1902-1983 [RG2243]
Metcalf, George [RG2244]
Mexican Folklife Project [RG2898]
Meyer, Clarence C. [RG1679]
Meyer, Earl [RG2245]
Meyer, Julius [RG2246]
Meyer, Richard H. (Richard Hugh), 1926- [RG1702]
Meyer-Baade Families [RG5928]
Michael, C.P. [RG5277]
Mickey, David [RG5753]
Mickey, John Hopwood, 1845-1910 [RG2247]
Middleton, Doc (David Cherry), 1849-1913 [RG2248]
Miles, Stella Wilcken, 1886-1988 [RG5618]
Milldale Ranch Company (Council Bluffs and Nebraska) [RG2760]
Miller and Paine (Lincoln, Nebraska) [RG1630]
Miller, Arthur Lewis, 1892-1967 [RG3713]
Miller, Florence Hazen, 1879-1964 [RG3753]
Miller, Glenn E., Mrs. [RG2250]
Miller, Homer [RG5037]
Miller, James A. (Gordon, Nebraska) [RG5915]
Miller, S., Mrs. [RG2252]
Miller, Winfield Scott [RG2253]
Milligan Auditorium Corporation (Milligan, Nebraska) [RG5028]
Millington, Janet, 1936- [RG5229]
Mills [RG2254]
Miltonberger, Butler Buchanan, 1897-1977 [RG3558]
Minatare Dam [Scotts Bluff County, Nebraska) [RG5763]
Miner, Josiah [RG2255]
Minnesota [RG2256]
Minnesota Historical Society [RG2257]
Misko, G.H. [RG2258]
Missouri [RG2259]
Missouri Historical Society [RG2260]
Missouri River [RG0988]
Mitchell, Clarence E., 1891-1963 [RG3661]
Mitchell, Samuel L. [RG4001]
Modern Home and Building Company (Lincoln, Nebraska) [RG5803]
Mohler, Elizabeth Leah (Lapp), 1877-1876 [RG6048]
Montana Historical Society [RG2263]
Montgomery, Robert Dallas "Roy" [RG5884]
Moomey, Robert P. [RG0994]
Moon-Russel Family [RG1901]
Moor, Emogene Heston, 1902- [RG4053]
Moore Family [RG1826]
Moore, Clide [RG2262]
Moore, John Blair [RG2265]
Moore, Olive [RG2266]
Moore, Robert Emmett, 1849-1921 [RG2267]
Moore, William H. [RG2268]
Morehead, John Henry, 1861-1942 [RG2269]
Morley, Grace MacGregor, 1892-1985 [RG1003]
Morley, Thomas, 1917-2002 [RG2270]
Mormons [RG2271]
Morning, Grace [RG2272]
Morrill County, Nebraska [RG2273]
Morrill, Charles Henry [RG2274]
Morris, Richardson [RG1854]
Morrison, Belle [RG2275]
Morrison, Frank Brenner [RG2276]
Morrow, Stanley J., 1843-1921 [RG2278]
Morton, Bill Sr. [RG5190]
Morton, Julius Sterling, 1832-1902 [RG1013]
Morton, Mark, 1858-1951 [RG2279]
Moser-Soukup-Wagner Farms [RG1883]
Moss, James H. [RG4955]
Motion Picture Industry [RG1015]
Motorcycles [RG5293]
Mourning Pictures [RG2280]
Mowry, Claude R. [RG2281]
Moyer, Joan B. [RG1764]
Mud Springs Branch Museum [RG2282]
Muggy, Charles D. [RG2283]
Muir, Robert V. (Robert Valentine), 1871-1926 [RG1903]
Mullen, Lillie [RG2284]
Mullins, Gifford D., 1909- [RG4161]
Munhall, Cornelius S., 1847-1938 [RG1250]
Munroe, Lily Bruner [RG2285]
Murphy Family [RG3570]
Murphy, Deborah [RG2286]
Murphy, Marvin [RG1773]
Museum of the Fur Trade [RG4387]
Musical Instruments and Musicians [RG2287]
Musicians Association [RG1969]
top
N
Nalley-Halley Family (Lincoln, Nebraska) [RG5656]
Nance County, Nebraska [RG2288]
Nance, Albinus [RG2289]
National Cowboy Hall of Fame [RG2290]
National Crane Corporation (Waverly, Nebraska) [RG5516]
National Livestock Feeders Association [RG1966]
National Park Service [RG2291]
Neapolis, Nebraska [RG2292]
Nebco Incorporated [RG5039]
Nebraska Academy of Science [RG2293]
Nebraska Adjutant General [RG2892]
Nebraska Air National Guard [RG1777]
Nebraska Attorney General [RG1850]
Nebraska Centennial Commission [RG3395]
Nebraska Centennial Queen Candidates [RG3394]
Nebraska Central Building and Loan Association (Lincoln, Nebraska) [RG1771]
Nebraska City, Nebraska [RG2294]
Nebraska Constitutional Convention [RG3477]
Nebraska Council of Churches [RG3709]
Nebraska Democratic Party [RG0792]
Nebraska Department of Corrections (Nebraska Penitentiary mug shots) [RG2418]
Nebraska Department of Economic Development [RG0072]
Nebraska Department of Public Institution [RG0039]
Nebraska Department of Public Instruction [RG4268]
Nebraska Department of Roads [RG0015]
Nebraska Druggists [RG5147]
Nebraska Educational Office Professionals Associations [RG4052]
Nebraska Farmer (Lincoln, Nebraska) [RG0721]
Nebraska Federation Of Women's Clubs [RG1977]
Nebraska Folklife Center Oral History Project [RG4798]
Nebraska Game and Parks Commission [RG0031]
Nebraska Grand Lodge of the Free and Independent Masons [RG5417]
Nebraska Hall of Fame Busts [RG5024]
Nebraska Highway Department [RG3836]
Nebraska I-80 Bicentennial Sculpture Corporation (Lincoln, Nebraska) [RG1858]
Nebraska Jewish Historical Society [RG1759]
Nebraska Lands [RG2295]
Nebraska Library Commission [RG0016]
Nebraska Memorial Association [RG3908]
Nebraska Military Academy [RG2249]
Nebraska Motorcycle and Bicycle Company (Omaha, Nebraska) [RG5343]
Nebraska Music Teachers Association [RG5782]
Nebraska National Guard [RG2296]
Nebraska Orthopedic Hospital [RG5848]
Nebraska Peace Ribbon Project [RG6083]
Nebraska Photographers [RG9994]
Nebraska Press Association [RG1260]
Nebraska Public Power District [RG0602]
Nebraska Resources [RG1970]
Nebraska School For The Blind [RG1296]
Nebraska School For The Deaf [RG2520]
Nebraska Soil Survey Department [RG1907]
Nebraska State Capitol (Lincoln, Nebraska) [RG1234]
Nebraska State Council of Defense [RG3866]
Nebraska State Historical Society [RG0014]
Nebraska State Parole Board [RG2365]
Nebraska State Patrol [RG0067]
Nebraska State Racing Commission [RG1743]
Nebraska State Railway Commission [RG2431]
Nebraska Stock Growers Association [RG5269]
Nebraska Supreme Court [RG2684]
Nebraska Territorial Pioneers Association (Lincoln, Nebraska) [RG4318]
Nebraska University (Fontanelle, Nebraska) [RG4335]
Nebraska Wesleyan University (Lincoln, Nebraska) [RG2809]
Nebraska, Chile [RG2297]
Nebraskans 1854-1904 [RG2299]
Nebraskans for Peace (Lincoln, Nebraska) [RG4237]
Nebraskans In Film Project (Omaha, Nebraska) [RG1755]
Neemann, Norman [RG2300]
Neihardt, John Gneisenau, 1881-1973 [RG1042]
Neligh, Nebraska Collection [RG2303]
Neligh Mills (Neligh, Nebraska) [RG3551]
Neligh, John D. [RG2302]
Nelson, E. Benjamin [RG5314]
Nelson, Emma [RG4122]
Nelson, Harriet Babka [RG5055]
Nelson, John, 1864-1942 [RG3542]
Nelson, Van Kirke [RG1693]
Nelson, Virginia [RG1867]
Nemaha County, Nebraska [RG2304]
Neville, Keith, 1886-1959 [RG4022]
Newell, P. Everitt [RG2305]
Newman Family [RG5270]
Newman, E.S. [RG1049]
Nichols, Adele (Nora Adele Austin Lefebvre), 1900-1979, and Nichols, Greydon L. [RG3763]
Nicnolls, Mrs. [RG1051]
Nicolls, Jay [RG2307]
Nielson Family [RG5421]
Nielson, Fred K., 1879-1963 [RG2308]
Niemann, Alta [RG2309]
Nills, Earl [RG2310]
Ninneman, A.W. [RG5649]
Nissen, P.C. (Peter Christian) Family [RG5672]
Nixon, Richard M. [RG2312]
Noble, Glenn, Mr. and Mrs. [RG2313]
Non-Partisan League (Nebraska) [RG2314]
Norby and Ploss Families [RG2315]
Norden Club Project (Lincoln, Nebraska) [RG2030]
Nordin, Charles R. [RG2316]
Norman, Harold J. [RG2318]
Norris, Chauncey (Chauncey Hobart), 1836-1911 and Fannie (Fannie Clarissa Giddings), -1935 [RG5363]
Norris, George William, 1861-1944 [RG3298]
Norris, H.H. [RG2319]
North Family [RG2320]
North Star Relief Society (Lincoln, Nebraska) [RG5387]
Northbranch Church (Avoca, Nebraska) [RG1897]
Northern Ponca Pow Wow #1 [RG5023]
Norton, Lottie Elouise Gove [RG2323]
Novacek, Alfred T. [RG1615]
Novak, Emil J. [RG5307]
Noxall Manufacturing Company (Seward, Nebraska) [RG5438]
Nuckolls County, Nebraska Collection [RG2324]
Nuckolls Family [RG2325]
Nygern, Carl [RG2326]
top
O
Oakland, Nebraska, Past and Present [RG2328]
Oblinger, Uriah Wesley, 1842-1901 [RG1346]
Occupations [RG5299]
O'Connell, Frank Boyd, 1892-1971 [RG3686]
October 1997 Snow Storm (Lincoln, Nebraska) [RG5482]
Odgers, Marie H. [RG2329]
O'Donnell, Ellen Shea [RG2327]
O'Donnell, John, 1850- [RG1802]
Official Horses, Fort Robinson (Nebraska) [RG4967]
O'Gara, William Henry, 1877-1955 [RG1895]
Old Photo Index Cards [RG9995]
Oldfield, Barney (Arthur Barney), 1909-2004 [RG3702]
Olerich, Henry, 1851-1912 [RG1078]
Olinger, Stan [RG2332]
Olive, I.P. "Print" (Isom Prentice), 1939-1886 [RG2334]
Olsen, Helen [RG5046]
Olson, Arthur [RG2335]
Olson, Betty (Elizabeth Ann Hanson), 1929-1999 [RG5244]
Olson, James Clifton, 1917-2005 [RG1047]
Omaha Action (Omaha, Nebraska) [RG1861]
Omaha and Council Bluffs Street Railway Company [RG2337]
Omaha Indian Photo Album [RG4963]
Omaha Indians [RG1289]
Omaha Livestock Market (Omaha, Nebraska) [RG1085]
Omaha Municipal University [RG2338]
Omaha National Bank (Omaha, Nebraska) [RG3523]
Omaha Police Court [RG2339]
Omaha World-Herald (Omaha, Nebraska) [RG1783]
Omaha, Nebraska Collection [RG2341]
O'Neill, Cecil Rose [RG5352]
O'Neill, James [RG5007]
Optimist Club (Nebraska) [RG2342]
Opti-Mrs Club (Nebraska) [RG5407]
Ord, Nebraska Collection [RG2343]
Oregon Trail [RG2344]
Orleans, Nebraska Collection [RG2345]
Orme, Fern Hubbard [RG4260]
Orphans [RG2346]
Orr, Hiram Winnett, 1877-1956 [RG2348]
Orr, Kay [RG2349]
Orthopedic Hospital [RG2350]
Osceola, Nebraska Collection [RG2351]
Otoe County, Nebraska [RG2352]
Otoe Indians [RG2064]
Overholser Family [RG2353]
Owen, Reginald Bryan [RG2354]
Owen, Winnifred [RG2904]
top
P
Pabian Car [RG4905]
Pacific Tourist (The) [RG2355]
Paddock, Algernon Sidney, 1830-1897 [RG1451]
Paddock, Eric [RG2356]
Page, Ann Erwin [RG2357]
Painter, Charles A. [RG2358]
Painter, Hetty K. [RG2359]
Palmer, Arthur L. and Harry O. [RG2031]
Panotypes [RG2360]
Paper Money [RG2361]
Parades [RG2362]
Parker, Eric L. [RG2363]
Parks [RG1834]
Parks, Harvey [RG2364]
Parmenter, Edward C. [RG2913]
Parsons, Grace Stenberg, 1893-1985 [RG1298]
Past, John Comly [RG2366]
Past, Present and Future Of Lincoln, Nebraska [RG0932]
Pattison Family [RG1301]
Pawnee County, Nebraska [RG2367]
Pawnee Indians [RG2065]
Paxton Cemetery (Paxton, Nebraska) [RG1302]
Peacock Family [RG2368]
Peacock, Curt [RG1868]
Peacock, Ralph [RG2369]
Pearl Harbor Survivors Association, Nebraska Chapter [RG5541]
Pearse, Carroll Gardner [RG2370]
Pearson, Clarence F. [RG5945]
Pearson, Naomi [RG2371]
Pease, Kelly [RG2372]
Peddlers [RG2373]
Peden, A.H. [RG2374]
Pen and Sunlight Sketches of Lincoln [RG0995]
People's City Mission (Lincoln, Nebraska) [RG5558]
Perin Family [RG2376]
Perkins County, Nebraska [RG2375]
Perkins, Harry O. [RG1929]
Perry, Ernest Bert, 1876-1962 [RG2377]
Pershing Rifles [RG4944]
Pershing, John J. (John Joseph), 1860-1948 [RG2378]
Persinger, Albert Benjamin, 1851-1932 [RG2379]
Persinger, Clark Edmund [RG2380]
Peru State Normal College [RG2381]
Peters, Roland, Mrs. [RG2382]
Petersen Manufacturing Company (Dewitt, Nebraska) [RG5623]
Petersen, Allison [RG2383]
Petersen, B.J. (Rushville, Nebraska) [RG5944]
Peterson Studio [RG4870]
Peterson, A.I. [RG5208]
Peterson, Carl [RG1684]
Peterson, Carl Petrus, 1880-1965 [RG3932]
Peterson, Frederick F. [RG4991]
Peterson, Helen [RG2385]
Peterson, Val [RG2386]
Peterson, Wallace [RG1683]
Peterson, William [RG2387]
Petri, Anna G. [RG1766]
Petrie, Anna G. [RG5016]
Petrovich, Anna M. Rejcha, 1913- [RG1682]
Phelps County, Nebraska [RG2389]
Phi Tau Delta [RG5666]
Philadelphia, Pennsylvania Commercial Museum [RG2390]
Philavanh Family [RG5131]
Philbrick, Inez Celia, 1866-1966 [RG1058]
Philippine Islands [RG2391]
Phillips, Charles N. [RG2392]
Phillips, Frank, 1873-1950 [RG2393]
Phillips, Oliver C. [RG2394]
Phillipson Family (Franklin and Furnas Counties, Nebraska) [RG5437]
Photographers [RG2395]
Photographer's Studios [RG5196]
Pianos [RG2396]
Pickel, Harvey [RG1696]
Pickerill, John [RG2397]
Pierce County, Nebraska [RG2398]
Pierce, Charles Wilder, 1823?-1903 [RG2399]
Pierce, Myrtle [RG2400]
Piercy, Frederick [RG2401]
Pierson, Margaret Whitley [RG2402]
Pilcher Family [RG1352]
Pilger, Rex H. [RG2403]
Pillard, Esther, 1902-1998 [RG6029]
Pine Ridge Agency [RG2404]
Piper Family [RG1120]
Platt Family [RG0907]
Platte County, Nebraska [RG2405]
Plum Creek Station (West of Fort Kearny, Nebraska) [RG1319]
Poland, Melvin Family [RG5927]
Political Pictures [RG2406]
Polk County, Nebraska [RG2407]
Ponca Indians [RG2066]
Ponton, A.E. [RG2408]
Pony Express [RG2409]
Pool, Charles Wesley, 1856-1928 [RG2410]
Porr, Carl, Mrs. [RG2871]
Portrait Collection [RG2411]
Potash Plants [RG2412]
Potter Cemetery Collection [RG5139]
Potter, Ruth (Ruth A. Dunn), 1919- [RG5309]
Pound Family [RG0909]
Pound, Louise, 1872-1958 [RG0912]
Pound, Nathan Roscoe, 1870-1964 [RG0911]
Powell, Doane [RG5857]
Poynter, William A. [RG2413]
Prairie Chickens [RG2414]
Prairie Fires [RG2415]
Pratt School of Individual Instruction (Omaha, Nebraska) [RG5998]
Presbyterian Board of Foreign Missions (Omaha Mission and Nebraska) [RG2683]
Prettyman, William S. [RG2416]
Prevey, Comodore E., 1872-1957 [RG3674]
Prewett, John T.B. [RG2417]
Price, Robert [RG1811]
Prince Hall Grand Lodge Of Nebraska (Omaha, Nebraska) [RG4244]
Princen, Gladys (Kurth) [RG5652]
Public Power in Nebraska: A Report on State Ownership [RG5211]
Public Service Commission [RG0009]
Pugh-Durbin Families [RG3920]
Putman, Charles [RG2424]
Pyles, Miner R. [RG2426]
top
Q
Quay, Stanley, 1897-1993 [RG1786]
top
R
Raasch, August, 1842?-1922 [RG1312]
Raasch, Frank O., 1899-1983 [RG5675]
Radenslaben, William [RG1744]
Radio [RG1833]
Radke, Franz C., 1890-1966 [RG2427]
Radtke, Elizabeth Seymour [RG2428]
Railroads (Nebraska) [RG2430]
Raliegh Medicine Company [RG5282]
Ralston, Orville Alfred, 1894-1942 [RG2432]
Ralya, John M. [RG2433]
Randall Family [RG1859]
Randall, A.F. [RG3954]
Rankins, Miss. (North Platte, Nebraska) [RG5180]
Ransom, James [RG2438]
Rants, Ruby M. [RG2439]
Rapp, William F. [RG1909]
Rassmussen, Ed [RG2440]
Rathbone, Samuel Harvey [RG5860]
Rathbun, Sanford M., 1911-1992 [RG1664]
Rathburn, Elizabeth Gaylord [RG1351]
Read, William Harvey [RG3917]
Rease, Robert [RG5032]
Reckmeyer Family [RG4243]
Reckmeyer, Clarence [RG2441]
Red Cloud Agency (Nebraska) [RG5895]
Red Cloud, Lula [RG5310]
Red Willow County, Nebraska [RG2442]
Rediger, Nelson [RG5002]
Reece, Vera Hope [RG2443]
Reed, Guy Euclid, 1890-1959 [RG2444]
Reed, Wayne O. [RG5086]
Reeder, George C. [RG4976]
Reeder, Gerald L. [RG2894]
Reich, Jaques, 1852-1923 [RG2446]
Reimers, Nellie Cady [RG1746]
Reische, Richard C. [RG2863]
Remington, Frederic, 1861-1909 [RG2447]
Renter Family [RG1677]
Republican City, Nebraska Collection [RG2450]
Republican Party, National, State, and Local [RG1266]
Resettlement Administration [RG2451]
Rewalt, Doris [RG2452]
Reynard, Grant [RG1756]
Reynolds, Charles Alexander, 1844-1876 [RG2453]
Reynolds, Wesley Eugene, 1928- [RG5345]
Rezac, Marie [RG2454]
Rhodes, D.G. [RG5880]
Rhodes, Phyllis [RG1900]
Rice, A.B. (Abner Bertrun), 1877-1956 [RG5366]
Rice, Susan Ann Palmer Mason, 1845-1926 [RG5042]
Ricey, Olive Eleanor (Lindgren) [RG5491]
Richards, Bartlett, 1862-1911 [RG2455]
Richards, Benjamin [RG2456]
Richards, Harold L. (Harold Lusher), 1889-1983 [RG5375]
Richards, Stephen D. [RG2908]
Richardson County, Nebraska [RG2457]
Richardson, A.H. [RG2458]
Richert, Ellen [RG2459]
Richmond, George [RG2460]
Richoux, Jeanette [RG2461]
Ricker, Eli Seavey, 1843-1936 [RG1227]
Rickerson, Lela [RG2463]
Rickly, John, 1815-1889 [RG3049]
Ridenour, Rosemary [RG1686]
Rights, Robert and Edith [RG1687]
Riley, Grace Harriet Davis, 1902- [RG2464]
Rinehart, F.A. [RG2465]
Riner, Gladys [RG2466]
Riots [RG2467]
Rivers [RG2468]
Riverside Park (Norfolk, Nebraska) [RG5200]
Road Ranches [RG2469]
Roads and Highways [RG2470]
Robbins, J. Emmet [RG2471]
Robert, Elliot [RG5667]
Roberts, Doris D. [RG2472]
Roberts, Joseph F. [RG4158]
Roberts, Paul Henley, 1891-1971 [RG3941]
Roberts, W.G. [RG2473]
Roberts, Walton G. [RG5354]
Robertson, Jessie [RG1747]
Robinson Seed Company [RG2474]
Robinson, Leslie (Senator) [RG2475]
Robinson, Richard E. (Richard Earl) [RG5418]
Robinson, Victor [RG2476]
Rock County, Nebraska [RG2477]
Rocky Mountain Photo Company [RG1246]
Rodeos [RG2478]
Roeser, Emil F., 1887-1982 [RG0950]
Rogers, Horatio, Mrs. [RG2479]
Rogers, J. Ted [RG2480]
Rohan, Lois Atwood [RG1798]
Rohde, Ernest [RG2865]
Rohrke-Zutz Family [RG5330]
Rokahr Family [RG3584]
Roland, Thomas [RG2481]
Roos, Florence [RG2482]
Roosevelt, Franklin D. [RG5013]
Roosevelt, Theodore, 1858-1919 [RG1255]
Root, Alanson H. [RG2906]
Roper, Hulda V. Stahnke, 1907-2001 [RG5286]
Rosene, Windon A. [RG1688]
Rosicky, Rose, 1875-1954 [RG4403]
Ross, Richard G. and Joanna M. [RG1775]
Roswell, Richard [RG2483]
Roth Collection [RG2484]
Rothleutner Family [RG1259]
Rothwell Family [RG5291]
Rourke, George [RG2486]
Rousey Family [RG5022]
Rozanek, Elsa and Adolph [RG5524]
Rubin, Herb [RG1703]
Rudd, M.E. [RG2487]
Ruhmann, Myrtle May [RG1874]
Runge, Clifford [RG1881]
Rush, Albert and Ella [RG5433]
Rushton-Cortelyou Family [RG5598]
Russell, Charles Marion, 1864-1926 [RG1262]
Russell, Majors & Waddell [RG2488]
Russell, Scott M. [RG2489]
Russell, Thomas N. [RG2490]
Rust, Harry and Jane [RG5940]
Rybold, Robert [RG2912]
top
S
Sagl, Helen [RG5911]
Salem Lutheran Church (Platte County, Nebraska) [RG5176]
Saline County, Nebraska [RG2491]
Salt-Wahoo Watershed District [RG1267]
Saltzgaber, George Wayne [RG2492]
Salvation Army Adult Rehabilitation Center (Lincoln, Nebraska) [RG5505]
Sample, Clarence H. [RG2493]
Samson, Charles A. [RG5680] Finding Aid pdf
Samuelson, Marie [RG2494]
Sanborn, John A., 1850-1942 [RG2495]
Sanders Photography (Lincoln, Nebraska) [RG5888]
Sandhills Pictures [RG2496]
Sandoz, Jules Ami, 1857-1928 [RG1273]
Sandoz, Mari Susette, 1896-1966 [RG1274]
Santee Normal Training School (Santee, Nebraska) [RG2497]
Sarpy County, Nebraska [RG2499]
Sarpy, Peter Abadie, 1805-1865 [RG3653]
Saunders County Red Cross War Fund Wool Syndicate [RG1760]
Saunders County, Nebraska [RG1121]
Saunders, Alvin [RG2501]
Savage and Bell's History Of Omaha, Nebraska [RG1933]
Savage, Alta Stolz [RG2505]
Savage, Dan [RG2506]
Savage, Ezra Perin [RG2507]
Savage, Robert [RG5982]
Savidge Brothers [RG2508]
Sawyer, Andrew J., 1844-1924 [RG2511]
Sawyer, B.F. [RG1889]
Scenic Views [RG2512]
Scharff, Walter N. [RG2513]
Schilling, F. [RG2514]
Schindler, Marie [RG5005]
Schjolberg, Amy [RG1928]
Schlater, Robert W. [RG2515]
Schmidt, Henri Dirks [RG2516]
Schneider, Lynnette [RG2517]
Schnurr, William E. [RG2518]
Schobert, Jean [RG2519]
Schoch, Adam [RG1943]
School Picture Collection [RG2521]
Schrepf, Earl Leonard [RG1299]
Schritt, Fred [RG2522]
Schroeder, Will [RG2523]
Schwind, William Frederick, 1865-1940 [RG2524]
Schwindt Family [RG5215]
Scoggin, L. [RG2525]
Scott, Esther Ruth, 1895- [RG1305]
Scott, Melba [RG2527]
Scotts Bluff County, Nebraska [RG2528]
Scottsbluff Picture Collection [RG1308]
Scrimsher, Lila Gravatt, 1898-1974 [RG3718]
Seacrest, Mary [RG2529]
Seals Collection [RG2531]
Searle, Charles H. [RG4433]
Second Congregational Church (Plymouth, Nebraska) [RG3155]
Sehl, Alma Hallberg Frazer [RG2532]
Sellers, James Lee, 1891-1966 [RG2533]
Seng, Walter [RG2535]
Senning, John Peter, 1884-1954 [RG2006]
Seward County, Nebraska [RG2536]
Sexson, James, 1888-1952 [RG5859]
Shamp, Jerome, 1847-1924 [RG2537]
Shannon, Mildred [RG1878]
Sharp-Bockhoven Family [RG4998]
Sharpnack, Joseph [RG1320]
Shasteen, Marguerite R. [RG1942]
Shaw Family (Valentine, Nebraska) [RG4887]
Shay-Payne Family [RG4989]
Sheffer, John [RG1748]
Sheldon Family [RG2038]
Sheldon Manufacturing Company (Nehawka, Nebraska) [RG4074]
Sheldon, Adison Erwin, 1861-1943 [RG2039]
Sheldon, George L. [RG4966]
Sheldon, Martha (Martha Hermine Jansen), 1903-1994 [RG5243]
Shelley, Ambrose S., 1843-1930 [RG2538]
Shelterbelt [RG2539]
Shephard, W.E. [RG2540]
Sheridan County, Nebraska [RG2541]
Sherman County, Nebraska [RG2543]
Sherman, Charles Sumner, 1871-1951 [RG2544]
Sherman, H.G. [RG2545]
Sherrill, Elaine [RG1919]
Shirley, Beth [RG2907]
Shoemaker, Frank [RG2546]
Shraff, Roy [RG2547]
Sieck, Curtis B. [RG5135]
Simmons, Charles Sheldon, 1887-1975 [RG1383]
Simmons, George O. [RG2549]
Simmons, O.W. [RG2550]
Simmons, Robert Glenmore, 1891-1969 [RG3642]
Simons, George [RG2551]
Sims Family (Friend, Nebraska) [RG5576]
Sims, Earle D. [RG2552]
Simson, Earl G. [RG2553]
Sindt Farm (Naponee, Nebraska) [RG5315]
Sinnott, Catherine G., 1888-1952 [RG2554]
Sioux County, Nebraska [RG2555]
Sisseton Agency Training School [RG2556]
Sittler, Melvin E. [RG2557]
Skaar, E.S. [RG2558]
Skillman, Cleon, 1892-1964 [RG5653]
Skjelver, Mabel [RG1800]
Skupa-Zezulak Family (Omaha, Nebraska) [RG5543]
Slaughter, Phil [RG2559]
Slayton, Richard [RG1957]
Sleighs [RG2560]
Small Towns in Nebraska [RG2748]
Smith, Altie Elula [RG1353]
Smith, Arthur L., Sr. and Smith, Arthur L., Jr. [RG4684]
Smith, Claude A. [RG1354]
Smith, Cora F. [RG2561]
Smith, Dorothy J., 1920- [RG2562]
Smith, G. Hubert [RG1357]
Smith, George Oscar, 1852-1957 [RG1413]
Smith, Grover [RG5941]
Smith, Janet [RG2563]
Smith, Thurman Amon, 1877-1956 [RG1360]
Smith, Verdi [RG2564]
Smith, Walter Earle [RG2565]
Smith, White Cloud, 1879-1975 and Smith, Hazel L. (Hazel Armene Lambert), 1901-2002 [RG4248]
Smoke Signal (Pioneers Park) [RG2566]
Snowden Family [RG2567]
Sobotka, Rudie, Mrs. [RG2568]
Social Settlement Association of Omaha (Omaha, Nebraska) [RG5337]
Sod House Pictures [RG2035]
Soil Conservation Service [RG2570]
Soll, Audrey [RG1796]
Sones, Georgene [RG4143]
Sons of the American Revolution, Nebraska Society [RG2569]
Sorensen, Christian Abraham, 1890-1959 [RG2951]
Sorensen Family (Grand Island, Nebraska) [RG6026]
Sorenson, Alfred [RG2572]
Soulier, Myrtle Taake [RG5240]
South Dakota [RG2573]
Southard, George Washington [RG2574]
Souther, Mabel [RG2575]
Southworth Sheep Yards [RG2576]
Spade Ranch (Ellsworth, Nebraska) [RG5262]
Spangler, L. (Laura), 1879-1960 [RG1832]
Spanish-American War [RG2577]
Sparks, Bertha [RG2579]
Sparks, George Family [RG5289]
Sparks, Ruth [RG2580]
Sparrow, Leslie E. [RG1424]
Speake, J.G. [RG5203]
Spealman, John F. [RG2581]
Spencer, Ernest E. [RG2582]
Spencer, Guy R., 1878-1945 [RG1503]
Spencer, Libius Foster [RG1385]
Springer Family [RG5615]
Springer, Carl, Mrs. [RG2584]
Srb, Hugo F. (Hugo Frank), 1900-1975 [RG4217]
St. Paul's Lutheran Church (Stoddard, Nebraska) [RG3243]
Stabler, Eunice Woodhull (La-Ta-We-Sah), 1885-1963 [RG2585]
Stabler, Hollis D. (Hollis Dorian), 1818-2007 [RG5474]
Stabler, Hollis Dawes [RG5511]
Stagecoach Pictures [RG2586]
Stanton County, Nebraska [RG2587]
Stastny, Olga Frances, 1878-1952 [RG2588]
State Parks [RG2589]
Staunton, Frances [RG2590]
Steam Wagon Pictures [RG2592]
Steamboats [RG2593]
Steamships [RG2591]
Stebbins, Willis M., 1863-1941 [RG2594]
Stecher, Joe and Tony [RG5338]
Steckelberg, Carl Frederic, 1877-1960 [RG2595]
Stecker, Joe [RG1976]
Steen Family (Wahoo, Nebraska) [RG5496]
Stefan, Karl, 1884-1951 [RG2624]
Steffenhagen, W.H. [RG2596]
Steinberg, Julius P., Mrs. [RG1401]
Steinhelper, Don W. [RG2597]
Stella [RG3440]
Stephens, Ezra F. [RG2599]
Stephens, Lucy E. [RG2600]
Sterba, Edward [RG2601]
Stereoscopic Views [RG2604]
Sterling, Charles R. "Joe" [RG5544]
Sterns, Fred H. (Frederick Henderson), 1888?-1951 [RG5091]
Stevens, Nancy Jane Morton [RG2605]
Stevenson, Charles [RG2610]
Stewart, Linus G., 1840-1923 [RG1410]
Stiegert, Donald C. [RG5861]
Still At North Platte July 7, 1933 [RG2613]
Stillwell, Marvin [RG1640]
Stilwell, L. W. [RG2614]
Stith, Forest (Rev), 1910-1986 [RG2615]
Stock, Harclaw [RG5119]
Stocking, George Lane [RG5072]
Stockville, Nebraska Collection [RG2616]
Stoddard Family [RG4036]
Stolley, William F., 1831-1911 [RG2617]
Stolte Family [RG5123]
Stone, Ben [RG2880]
Stone, Jack, Mrs. [RG2618]
Stoner, W.H. [RG1440]
Stork, Herbert [RG1946]
Storz, Arthur [RG2620]
Stotsenburg, John Miller, 1858-1899 [RG1421]
Stouffer, Benjamin Ryder, 1844-1923 [RG1398]
Stover, A.C. [RG2621]
Stowers, Hazel Marshall [RG1950]
Strain, T.B. (Thurl B.), 1892-1957 [RG5242]
Straka, John H. [RG2630]
Strategic Air Command (Offutt Air Force Base, Nebraska) [RG1727]
Street Railroads [RG2638]
Stromer, Jerry (Gerald A.), 1942- [RG5199]
Struble-Prouty-Riley-Rease-Lamb-Lowell Families [RG5709]
Stubbs, Ruth (Quesnel and District Museum, Quesnel, British Columbia) [RG1742]
Stuber, Donald L. [RG5256]
Student Historian Chapters (Nebraska) [RG2646]
Stuhr, Leo B. [RG2660]
Suffrage Movement [RG2669]
Sugar Beet Factories [RG2670]
Sun Dance [RG1910]
Sunday, Billy (William Ashley), 1862-1935 [RG5379]
Sunderland Brothers [RG1856]
Surveying [RG2685]
Sutherland Project [RG2686]
Sutton, Nebraska Collection [RG1936]
Svoboda, C.V. (Charles Vincent), 1859-1953 [RG1245]
Swanson-Day Family [RG5663]
Swenson, Florence [RG1751]
Swenson, John [RG2692]
Swetland, Margaret [RG1752]
Swingle, Cecile Parrish [RG2696]
Syford Family [RG0797]
Sylvester, Frederick W. [RG2697]
top
T
Table Rock, Nebraska [RG1456]
Taft, William Howard, 1857-1930 [RG1690]
Talbot, Lyle [RG5041]
Tanner, Richard Jerome, 1869-1943 [RG1345]
Taylor, Andrew Bayard, 1840-1929 [RG1441]
Taylor, Edith Lyman, 1874-1933 [RG5913]
Taylor, Edward Langworthy [RG2698]
Taylor, Elbert Lloyd, 1882- [RG2699]
Taylor, Mary L. [RG2702]
Taylor, Seth [RG2713]
Taylor, William George Langworthy, 1859-1941 [RG2714]
Teachman, Stanley W. [RG2715]
Teachman, Stanley W. [RG5081]
Teal, Fredrick F., 1875- [RG2716]
Temperance [RG2717]
Temple Family [RG5399]
Terms Of Endearment [RG2718]
Tesar, Frank Thomas and Helen Faye Kratina [RG5478]
Teysman, John E. and Barbara [RG5873]
Thalken, Mike [RG1753]
Thatchera Family [RG5275]
Thavenet, John [RG6044]
Thayer County, Nebraska [RG2719]
Thayer Family [RG5184]
Thayer, John Milton, 1820-1906 [RG2720]
Theissen, Thomas [RG1806]
Theophilus, D.K. [RG2721]
Thieman, A. [RG2722]
Thienel, Barbara [RG1813]
Thoene, Richard C. (Richard Carl), 1918-2005 [RG5220]
Thomas County, Nebraska [RG2723]
Thomas, David S., 1834-1917 [RG5331]
Thomas, Elmer Alonzo, 1874- [RG2724]
Thompson, A.A. (Alfred) [RG2725]
Thompson, B.F. [RG2726]
Thompson, J.W. [RG2727]
Thompson, John M. (John Morrison), 1865-1938 [RG1791]
Thomsen, Thomas Andrew and Ione (Francis) [RG5817]
Thomson, Robert D., 1933- [RG5388]
Thone, Charles [RG1704]
Thorngate Family [RG5150]
Thornton, Wallace G. [RG2733]
Thrasher, A.F. [RG2734]
Thurston County, Nebraska [RG2736]
Tibbles Family [RG2737]
Tiemann, Norbert [RG2738]
Tilton, Fred [RG1754]
Timm, Christine K. [RG2739]
Timmerman, John [RG2740]
Tintype Collection [RG2741]
Title Pages Collection [RG2742]
To Wong Foo. Thanks for Everything. Julie Newmar [RG1888]
Tobias, Jack [RG2743]
Tollman, C.F. [RG2745]
Toms, Galen [RG4900]
Topeka Public Library [RG1473]
Tophem, Doug [RG2746]
Tornado Pictures [RG2747]
Totten, James Milton, -1946 [RG1949]
Toulouse, Laura Belle Cauger [RG1476]
Tout, Wilson (Albert Wilson), 1876-1951 [RG5117]
Towl, Roy Nathan, 1881-1974 [RG1477]
Townsend, Alva Coover [RG2749]
Tractors [RG1480]
Trager, G.E. [RG2750]
Trail, E.B. [RG2751]
Trans-Mississippi and International Exposition (Omaha, Nebraska) [RG2752]
Traphagen, Charles Vance [RG2753]
Travis, Horace [RG1705]
Trimble, Charles and Anne [RG5981]
Trimble Family [RG4949]
Tumbleweed [RG2754]
Tupper, J. Kent [RG1941]
Turner, Martha Margaret, 1868-1946 [RG0762]
Tvrdik, Charles Francis, 1903-1962 [RG3511]
Tyrrell, Judy Green [RG5357]
Tyrrell, Judy Greene [RG1734]
top
U
U.S. Bureau of Reclamation [RG1205]
U.S. Department of Agriculture. Bureau of Forestry [RG1726]
U.S. Department of the Army [RG3003]
U.S. Forest Service [RG4343]
U.S.S. Nebraska (Battleship) [RG0725]
U.S.S. Nebraska (Submarine) [RG1776]
U.S.S. Omaha (Steamship) [RG5382]
Uebel, George [RG2755]
Ugai, Richi [RG5979]
Ulmanis, Karl A. [RG2756]
Umland, Rudolph E., 1907-1993 [RG1599]
Unidentified Photograph Collection [RG9996]
Union College (Lincoln, Nebraska) [RG2757]
Union Pacific Railroad Company (Omaha, Nebraska) [RG3761]
Unions [RG2005]
United Airlines [RG2905]
United Church of Christ Photograph Album [RG5356]
United Methodist Church, Nebraska Conference [RG5159]
United Nations Association (UNA-USA) [RG1486]
United Service Organization (Lincoln, Nebraska) [RG1331]
United Spanish War Veterans [RG2578]
United States Civilian Conservation Corps, Nebraska [RG1491]
United States District Court, District of Nebraska [RG5987]
University of Nebraska (Lincoln, Nebraska) [RG2758]
University Place Home Guard (University Place, Nebraska) [RG5518]
Urbach, Floyd [RG2761]
Urbach, L.V. [RG2762]
Urbach, William F. [RG1497]
Urban League of Nebraska (Lincoln, Nebraska) [RG2763]
Urban, Russell D. [RG1785]
Urick Family [RG5019]
Utah [RG2764]
top
V
Valley County, Nebraska [RG2765]
Valparaiso, Nebraska Collection [RG2766]
Van Ackeren, Ruth [RG1805]
Van Graven [RG2767]
Van Patten, Ray [RG2768]
Van Sickle, Willis [RG2772]
Van Stratten, O.C. [RG2774]
Van Wyck, Charles Henry, 1824-1895 [RG0844]
Vance, Laura Roper Soper, 1848-1930 [RG1507]
Vance, Mark Elliot [RG2775]
Vance, Nellie Mae (Schlee), 1879-1966 [RG6027]
Vandell Family [RG1509]
Vandervoort Family Collection [RG2776]
Varney, Charles W. [RG2777]
Vasey, Hilda [RG1725]
Vaughan, Larry E. (Lawrence Edward), 1922- [RG5178]
Vestecka, June [RG1948]
Vestecka, Robert [RG5273]
Vestey, Evelyn Brodstone, 1875-1941 [RG1492]
Veterans Affairs [RG2778]
Victor, Frances G. [RG2779]
Viele, Roy D. [RG2781]
Vifquain, Victor, 1836-1904 [RG4467]
Vig, Peter Sorenson, 1854-1929 [RG1048]
Voegler, Douglas G. [RG3934]
Vollbehr, Etta [RG2782]
top
W
Wadlow, Irene (Irene Fae Hall), 1922-2001 [RG5453]
Wagner, J. Peter (Johann Peter), 1894- [RG5228]
Wagner, Mary W. [RG2783]
Wagner, William Lee [RG5847]
Wahoo Culvert Company [RG1706]
Waite, James F. [RG2784]
Walker Ranch [RG1939]
Walker, George Heman, 1881-1960 [RG1700]
Walker, Herman A. [RG2785]
Wall, Ralph [RG2786]
Wallace, C. Ray [RG2788]
Waller, Lottie Neander [RG2789]
Wallihan, A.G. [RG2790]
Wallin, Carl [RG1620]
Walter Savidge Amusement Company (Wayne, Nebraska) [RG1667]
Walters, Inez [RG1691]
Wamsely Family [RG4872]
Ward, Andrew G. [RG1528]
Ward, John R. [RG5224]
Ward, Mrytle [RG2791]
Ware Family [RG5268]
Warne, George T. [RG5279]
Warner, Vera [RG2792]
Warren, Harrison [RG4498]
Warta, Francis Peterka [RG5816]
Washington County, Nebraska [RG2793]
Water Scenes [RG2795]
Watkins, Albert, 1848-1923 [RG1052]
Watson, B. Frank (Benjamin Franklin), 1899- [RG3689]
Watson, Roy Frank [RG5253]
Watson, Ruth Jones [RG2796]
Waugh, Samuel C. (Samuel Clark), 1890-1970 [RG1537]
Wauneta Roller Mill (Wauneta, Nebraska) [RG1508]
Wausa, Nebraska Collection [RG2797]
Way, Charles W. [RG1724]
Way, Frances Leah [RG1880]
Wayne County, Nebraska [RG2798]
Wayne State Teachers College [RG2799]
Weather Records [RG2802]
Weaver, A.T. [RG2803]
Weaver's Potato Chip Company, Inc. [RG5640]
Weber Family [RG4105]
Weber, Kappie (Audrey) [RG1790]
Webster County, Nebraska [RG1543]
Webster, O.W. (Orlando Watson), 1844-1921 [RG5651]
Webster, S.E., Mrs. [RG1511]
Weddel Family [RG1079]
Weddings (Groups) [RG2804]
Weed, Kenneth Ralph [RG2805]
Weems, Mary [RG2899]
Weigland, Phil C. [RG5456]
Weiler, Toni (M. Antoinette), 1911-1996 [RG0839]
Weinhold, Georgia [RG4999]
Weisgerber, Shirley and Bob [RG2806]
Welch Photos [RG5261]
Wells, Ann [RG2807]
Wells, Dave [RG1712]
Wells, Ida Foss [RG6067]
Wells, William L. Family [RG5148]
Welsch, Olive Cornelia Brayton, 1901-1997 [RG5654]
Wensien, Adolph [RG2808]
Wentz, Harry Maurice, 1892- [RG3732]
Werle, W.L. [RG4016]
Western Publishing and Engraving [RG2810]
Western Stereographic Company [RG5049]
Westland Studios (Neligh, Nebraska) [RG5003]
Westover, Ada Maude Stidworthy, 1899- [RG2811]
Weter, Dr. Frank E. [RG5001]
Whedon, Burt, Mr. and Mrs. [RG2812]
Wheeler County, Nebraska [RG2813]
Wheeler Family [RG5217]
Wheeler, Geneva N. [RG1723]
Wheeler, Wayne [RG5494]
Wherry, Kenneth Spicer, 1892-1951 [RG3559]
Whisenand, Margaret Long [RG2814]
White Horse Ranch (Naper, Nebraska) [RG1714]
White, C.C. [RG2815]
White, Henry Adelbert, 1880-1951 [RG2816]
White, Paul [RG2817]
Whitehall Family [RG5188]
Whitesel, George, 1885- [RG5264]
Whitewater Ranch [RG2818]
Whitmore, Henry P. [RG2819]
Whitmore, William Gunn, 1849-1931 [RG3742]
Whitney, David D. [RG1767]
Whittington, Ruth [RG1956]
Wichman, George [RG4906]
Wickersham, Bob (William Robert), 1948- [RG5370]
Wild West Shows and Pow Wows [RG2883]
Wiley, Faye (Faye Leone Auble), 1911-? [RG5189]
Willa Cather Historic Site [NSHS] [RG2820]
Willa Cather Pioneer Memorial and Educational Foundation [RG1951]
Williams Family [RG4112]
Williams, Charles E. [RG2821]
Williams, Clyde and Ella [RG1692]
Williams, Frank L. Family [RG5806]
Williams, Fred Cowgill, 1879-1952 [RG2823]
Williams, J.A. [RG4997]
Williams, Jess, 1892-1977 [RG5236]
Williams, Robyn [RG5136]
Williams, Thomas Frederick Arthur, 1871-1969 [RG2824]
Williamson, John William, 1850-1927 [RG2710]
Wilson, Charles Henry, 1835-1890 [RG1571]
Wilson, Everett Pitt, 1868-1956 [RG1063]
Wilson, Howard Stebbins, 1894-1958 [RG1572]
Wilson, John Melvin, 1851-1915 [RG6087]
Wilson, Sallie E. [RG2826]
Wind Charger [RG2827]
Wind Ship Wagon [RG1576]
Windmills [RG2828]
Winklehake, Evelyn [RG5095]
Winks, Robin W. [RG2897]
Winnebago Indians [RG2067]
Winnebago, Nebraska [RG2829]
Winnett Family [RG5276]
Winslow, George, 1823-1849 [RG2830]
Winters, Rebecca [RG2831]
Winters, Wayne [RG1728]
Wintersteen [RG2832]
Wipfler, John Karl [RG2833]
Wiseman, Henson [RG5371]
Withem, Ron, 1946- [RG5062]
Witte, William A. [RG2834]
Wolf, Friederich Wilhelm, 1830-1914 [RG5201]
Wolfe, Emanuel [RG2836]
Wolfe, Lois [RG1904]
Wolff, Billy, 189[?]- [RG1586]
Woman's Relief Corps (Omaha, Nebraska) [RG3580]
Woman's Reief Corps, Farragut Relief Corps Number 10 (Lincoln, Nebraska) [RG2629]
Women's Christian Temperance Union (Nebraska) [RG1072]
Women's Overseas Service League, Marion Crandell Unit (Omaha, Nebraska) [RG1934]
Wood, Charles Emerson, 1868-1967 [RG1588]
Wood, Charles F. [RG2838]
Woodbury, J. Weston [RG1708]
Woodhams, William H. [RG1694]
Woods Brothers Construction Company [RG1844]
Woods Family (Lincoln, Nebraska) [RG5408]
Woods, Dean A., 1910?-1944 [RG5197]
Woods, Frank A. [RG1803]
Woods, Frederick Moffatt, 1844-1928 [RG1591]
Woods, Ralph Emerson [RG2835]
Woods, William Henry, 1839-1927 [RG1074]
Wooster, Charles, 1843-1922 [RG2622]
Workman, John B. (John Butler), 1815-1895 [RG1695]
Works Progress Administration [RG1825]
World War I [RG2841]
World War II [RG2842]
World War II Posters [RG2843]
World War II Reminiscences [RG5100]
Wortman, Henry [RG4899]
Wounded Knee [RG2845]
Wright, Don M. [RG5943]
Wright, Elizabeth, 1888- [RG3548]
Wright, Tillie M. and Anna [RG2846]
Wulf, Herman [RG4043]
Wullschleger, Otto J. [RG2847]
Wykoff, Roy [RG2848]
Wyoming [RG2849]
Wyoming Historical Department [RG2850]
Wyuka Cemetery, Lincoln, Nebraska [RG2851]
top
X
X-Ray Technicians [RG2852]
top
Y
Yagadich, Steve, 1892-1964 [RG5364]
Yankee Hill Brick Company [RG2853]
Yates, Anna Lee [RG1535]
Yates, Henry Whitfield, 1837-1915 [RG2854]
Yates, John Thomas, 1856-1939 [RG2855]
Yates-Gwyer-Glass-Schlossberg Families [RG1607]
York County, Nebraska [RG2856]
Yost, Gladys [RG4884]
Yost, Ronald D., 1935-1999 [RG5157]
Young Family (Lincoln, Nebraska) [RG2859]
Young Women's Christian Association [RG1824]
Young, Brigham [RG2857]
Young, John Mckesson [RG2858]
Young, Wilson Yates [RG5792]
Youngman, Lawrence W. [RG1720]
Younkin, William L. (William Lefevre), 1885?-1946 [RG1698]
top
Z
Zack, Arleen (Slepicka) [RG6042]
Zajicek, Leonard J. (Len) [RG0799]
Zediker, James F. and Gunn, Edward [RG2862]
Zeller Family (Ravenna, Nebraska) [RG5991]
Zenith Pictorial Advertising Company (Spencer, Iowa) [RG2860]
Zika, Richard J., 1924- [RG1699]
Zimmerman, Ferdinand and Emma [RG2900]
Zorinsky, Edward, 1928-1987 [RG4240]
Become a Member!
Our members make history happen.